HERMAPHRODITES, POEMS (AND SONGS) I
I. IN THIS WEBPAGE WE PRESENT THE FOLLOWING WRITINGS:

WHAT IS HERMAPHRODITE

IAN MORLAND

 Abdul Wahab al-Bayati (POET)

FAMOUS HERMAPHRODITE PEOPLE

HERMAPHRODITE SNAILS-WORMS-FISHES

 

Lisa Lee Dark

THE BOOK Dear Herculine, Aaron Apps

INTERVIEW WITH EADEN ATWOOD

Jemma Redmond

ANTONIO BECCADELLI#

Jeffrey Eugenides

Xxxora

HERMAPHRODITOS

INTERVIEW WITH Hida Viloria

AFRODITE AND ERMAPHRODITOS

Gender bender: hermaphrodites through the ages

Andreja Pejić

Hermaphrodites and the Medical Invention of Sex

Hermaphrodites

Hermaphrodites in the mangroves

Hermaphrodites II

Two Sexes Are Not Enough

Dr. Cary Gabriel Costello

The Taboo Of Intersexuality

THE FILM BOTH
II. POEMS BY: Abdul Wahab, A.J. Odasso,

III. MUSIC BY: PINK FLOYD, NATIONAL ARAB ORCHESTRA, Les Chats Renaissance, Dalea,  

Lisa Lee Dark

, JETHRO TULL, YES, EATEN ATWOOD, Laura leon y Rayito colombiano Fuego, Bill Kaulitz, Shamir, DIAM'S,

Jann Wilde

,

Jimi Blue

, Vaginal Davis, THE KINKS, Space angels
---
The Music of Pink Floyd: Orchestral Maneuvers, Royal Philharmonic Orchestra, ar. David Palmer (1989)
---
 What Is a Hermaphrodite?
The first hermaphrodite human pictures were created in 1860, when French photographer Gaspard-Felix Tournachon, otherwise known as Nadar, took nine photographs of a young person with a male build and stature, but who might have identified as female. These are considered the first hermaphrodite human pictures in the world, and were reserved only for medical uses. These photographs were never published in mainstream media.

What Is a Hermaphrodite?

A person who is a hermaphrodite has both female and male genital characteristics and can also be called intersex people. This typically means that the organs on the inside are of one sex, while the organs on the outside are of another sex; for example, a hermaphrodite might have a penis and testicles, but inside, there are ovaries and possibly a uterus. In more rare cases, the chromosomes say a person is male or female, but the genitals say otherwise.

Only occasionally do hermaphrodites actually exhibit the genitalia of both a male and a female; for example, a person might have a penis as well as a vagina. In many of these cases, the doctors aren't sure which genitalia the person has at birth: For instance, a female might appear to have a very large clitoris, or a male might appear to have a very small penis. This ambiguous genitalia is often cause for further testing on DNA to determine whether the child is a boy or a girl.

It is currently estimated that about one in every 2,000 babies born have "confusing" or ambiguous genitalia. In cases like this, the parents might make the decision to put their child through surgery to determine a physical gender, or they might opt to wait until the child is older and can decide for themselves which gender is dominant in their body and mind.

Hermaphrodite Human Pictures

Below are some pictures to show what Hermaphrodite looks like in humans as well as art works based on it. The previous 4 pictures were photography works by Nadar as explained at the very beginning.
---
---
My research interests are sexuality and gender studies – in particular the relations between sexuality, gender and time – so my response to A Single Man centres on the question: for whom is it a 'gay film'? Does a viewer have to be gay in order to experience A Single Man as gay cinema, via an identification with the central character, George? I would argue that they don't, by focusing on the film's form rather than its content – in other words, by analysing the formal qualities of the film, instead of the content of its characters. Specifically, I think the use of colour in A Single Man makes it possible to view the film as gay, irrespective of whether a viewer identifies as such.

Before saying more about colour in the film, I want to explain a little about the relations between gender, sexuality and time.

In medical sexology during the late nineteenth and early twentieth centuries, homosexuality was generally characterised as 'inversion' – a displacement of gender whereby a gay man was understood to have a female soul in a male body, and a gay woman was correspondingly understood to have a male soul in a female body. One curiosity of this theory of sexuality was that it didn't actually allow for anything other than heterosexuality: sexual attraction was always cross-gender, albeit at the level of the soul rather than of the body. So in this theory, if you were gay, it was because your gender-inverted soul was attracted to individuals of the opposite sex to your own soul, not because your body was attracted to individuals with the same bodily sex.

Beginning with the work of Sigmund Freud at the turn of the twentieth century, the inversion model of homosexuality was gradually eclipsed by a developmental model. In the latter, sexuality is not innate to one's soul, but a quality that develops over time. For Freud, such development conventionally required a relinquishment of one's mother, an identification with the parent of the same sex as oneself, and the cultivation of a desire for individuals similar to the parent of the other sex. This developmental account certainly stigmatised homosexuality: it regarded same-sex attraction as immature, a failure to disentangle identification from desire in one's relations with one's parents. Homosexuality in this view was a kind of arrested development, a deviation from the path to adult sexual relations that were presumed by Freud to entail cross-gender desire.

However, the developmental model has also been powerfully reclaimed. Gay scholars and activists have suggested that a key, life-affirming strength of homosexual communities has been the facilitation of ways of living that do not follow a narrowly-defined path to presumed maturity – birth, work, marriage, children, retirement, death. To live outside of that mainstream timeline can mean enjoying an extended adolescence with profuse disposable income; it can also involve a sobering awareness that advances made by gay liberation coexist with conservative social norms and policies. Both of these are ways of feeling outside a single, dominant timeline stretching from past to future. Whether one lingers in an apparently immature but fun lifestyle, or remains interested in seemingly unsexy political activism, one is somehow out-of-date.

The cultural critic Elizabeth Freeman has called this 'temporal drag'. She's punning on the practice of drag queening and kinging, but referring to not only unusual performances of gender and sexuality. Temporal drag describes too how the past pulls on the present, and how that feeling of being out-of-date can itself characterise a sexual identity.

I was reminded of this when watching A Single Man, particularly when Kenny tells George that 'the present is a drag'. But I was also reminded of Freeman's formulation by the film's use of colour. Much of the film is presented in a washed-out, slightly sepia tone. It looks old, and suggests how grief can make one feel out-of-date, continually reflecting in the present on what was lost in the past. This is not its only function. The use of washed-out colour, as a way of depicting grief on a formal level, emphasises that George is stuck in the past specifically because of his homosexuality in a homophobic society: were George able to speak openly about the loss of his male partner, his past would drag less on his present. Interestingly, there are moments in the film when George does seem to move from being out-of-date to being fully in the present. At those moments, the colour returns to the film. Strikingly though, the washed-out look is replaced never by normal colours, but instead by excessive saturation – everything looks too Technicolor, too gaudy.

This fascinated me, because far from bringing the film formally into the present, it still looks old. Imagine browsing an album of photographs from the 1960s and 70s – some look out-of-date because they're washed out; others look out-of-date because they're over-saturated. It's for this formal reason, then, that I'd call A Single Man gay cinema. Shifting from washed-out to excessive colour, without stopping in a recognisably coloured present moment, the film gives the viewer an experience of permanent displacement from a straightforward timeline between past and future. And vitally, it gives this experience of temporal drag to any viewer, not only those who identify with George as gay.

Further Reading Judith Halberstam, In a Queer Time and Place: Transgender Bodies, Subcultural Lives (New York: New York University Press, 2005). Heather Love, Feeling Backward: Loss and the Politics of Queer History (Cambridge, MA: Harvard University Press, 2007). Michael Warner, The Trouble with Normal: Sex, Politics, and the Ethics of Queer Life (Cambridge, MA: Harvard University Press, 1999).
---
 Abdul Wahab al-Bayati
Abdul Wahab al-Bayati, an Iraqi poet who was a major innovator in his art form, died on Tuesday in Damascus, Syria. He was 73 and had lived in Damascus since leaving Amman, Jordan, earlier this year.

The cause was a heart attack, reported The Associated Press, which said that he was hospitalized after an asthma attack.

"Al-Bayati led Arabic poetry beyond the constraints of classical Arabic poetical forms, transcending the traditional rhyme schemes and conventional metric patterns that had prevailed for more than 15 centuries," said Bassam K. Frangieh, a professor of Arabic language and literature at Yale University, in a preface to his poetry, which differed from classical Arabic poetry in content as well as form and reflected a wide range of interests.

Translations of poems by Mr. Bayati — as well as the Arabic originals — "Love, Death & Exile: Poems Translated From Arabic" (1991, Georgetown University Press) brought praise for Mr. Bayati and for Professor Frangieh, the translator.

 The Rev. Solomon I. Sara, professor of Linguistics at Georgetown, said the book "recreates the passion and the revolutionary fervor of the poet."
The title reflects perennial elements in Mr. Bayati's poetry.

He spent much of his life outside his homeland and was living in Amman when he said in a 1992 interview that he thought many Arab artists had lost touch with their own societies, crippled by censorship and repression and seduced by desire for a comfortable way of life.

But at that time he refused to write polemics on social or political problems. Instead he focused on spiritual malaise.

"From beneath the ruins," he wrote in one poem, "the people view the destroyers."

Mansour Rahbani reads Abdel Wahab Al Bayati

His birthplace was the sprawling Iraqi capital, Baghdad, which he wrote about in his poem "Elegy to the Unborn City." He earned a degree in 1950 in Arabic language and literature from the Teachers Training College. That year his first collection of poetry, "Angels and Devils," was published, in Arabic.

He became a teacher, but his leftist views soon cost him his job. He criticized the Iraqi monarchy as contributing editor for a new Iraqi magazine, New Culture. The magazine was shut down, and he was imprisoned for a time.

A second collection of poems, "Broken Pitchers," was published in 1954 to applause. But it was truly revolutionary, and he had to take flight in 1955. He lived in Syria and then in the Soviet Union and Egypt. In 1958, Iraq was proclaimed a republic after an army coup d'etat. King Faisal and the Crown Prince were killed.

Mr. Bayati returned to Iraq, but disagreements with the Government ensued and he fled again. A decade later, after another coup, he returned, but went into self-exile again after the Government started a harsh campaign against the left.

In 1980, shortly after Saddam Hussein became Iraq's President, he tried to placate Mr. Bayati by appointing him to an Iraqi diplomatic post in Madrid. But Mr. Bayati was appalled by Iraq's invasion of Kuwait in 1990 and resigned.

In 1995 the Iraqi Government canceled his citizenship after he traveled to the conservative Saudi Arabia to take part in a cultural festival.

Mr. Bayati is survived by his wife, Hind al-Bayati, of Bakersfield, Calif.; two sons, Ali and Saad, who live in Iraq; a daughter, Asma, of Syria, and 13 grandchildren.

In 1997 he said that his many years of absence from his homeland had been a "tormenting experience" that had great impact on his poetry. He added, "I always dream at night that I am in Iraq and hear its heart beating and smell its fragrance carried by the wind, especially after midnight when it's quiet."

National Arab Orchestra – Nidal Ibourk

A Vision of Baghdad

Buzzing with people and flies,

I was born in it, and

On its walls I learned exile and wandering,

Love and death and the isolation of poverty

In its underworld and at its gates.

In it my father taught me to navigate and to read:

The rivers, the fires, the clouds, and the mirage

He taught me to know sadness, rebellion, and perseverance

To sail, and to circle the houses of the saints of god,

Searching for the light and the warmth of a future spring

Which still lives at the bottom of the earth

And in the sea shells,

Awaiting the prophecy of a fortune teller.

In it he taught me to wait for the night and the day

And to search for a hidden, enchanted city.

— From "Elegy to the Unborn City" in "Love, Death & Exile" (Georgetown University Press, 1991), translated by Bassam K. Frangieh.
Hermaphrodite – Poem by Abdul Wahab
When I feel like a boy I fall in love
With the girl living me inside
And feel attracted to that boy
When I feel like a girl
I am different but not that of a freak kind
To me I am very normal
And going through the feelings of both male and female
Extraordinary and fully excited life I lead
But this coarse world has a problem
They wish not to go beyond the boring dictionary definition
Of normalcy.

So I guess I know
Why they ask gender while creating a profile or something
They are stuck in between
Either or
And never know the third way
Something higher.
---
Les Chats Renaissance "Bizarre", HERMAPHRODITES

---
Famous Hermaphrodite People—Most of Them Went Through Surgery

Some famous people have been hermaphrodites, but hermaphrodite human people for them are not available. Here are ten of them that you might recognize:

Maddie Blaustein: a voice actor in several video games, including Sonic the Hedgehog and Pokemon, and the founder of the popular "Second Life."

Lisa Lee Dark: A Welsh actress and voice performer, she was raised as a boy because doctors didn't realize she was biologically female. Sent to an all-boys school, she was badly bullied because she didn't act the way a boy was expected to act.

Gottlieb Gottlich: A man who was one of the very first medical subjects to be studied for genital confusion. He was raised as a female but in his 30s began having severe abdominal pains; the investigation led to determining that he was actually male.

Sarah Gronert: This retired tennis player won a total of ten titles. She was born with both male and female genitalia; upon surgery at the age of 19, she is now considered physically and biologically to be a woman.

Iain Morland: A music technologist and author from England, he is a leading academic in the field of sex research. He was subject to numerous surgeries throughout his childhood in order to determine his gender

Dee Palmer. The former keyboardist for band Jethro Tull, Palmer was once known as David Palmer. Assigned as a female at birth, she went through numerous surgeries. After her wife died in 1995, she began to focus more on her intersex questions.

Veronique Renard: A visual artist and author, she was diagnosed with Klinefelter's syndrome in her teens, and chose to transition to a female. She became the youngest woman in the world to go through complete gender reassignment surgery.

Caster Semenya: A world champion and South African distance runner, she was subjected to gender testing in 2009 after winning the World Championship. This was one of the first widely-known cases of gender testing in the athletic world and led to an uproar among medical professionals and athletes alike.

Erik Schinegger: A skier who won many awards, he was originally known as female, but a medical test before the 1968 Olympics revealed that he was actually male. He chose to transition to life as a man, and eventually married and became a father.

Caroline Cossey: Once a "Bond girl" in the James Bond films, she was raised as a male but had a female appearance. At the age of 17, she chose to transition to life as a woman. She had gender reassignment surgery and was eventually "outed" by tabloids as being raised as male.
---
"We Know What We Like" The Music Of Genesis, London Symphony Orchestra cond. David Palmer (1987)
---
 SNAILS-WORMS-FISH
Many invertebrates and a significantly smaller number of vertebrates are hermaphrodites. A hermaphrodite possesses both male and female reproductive organs during their life span. Some of these animals self-fertilize, while others require a partner. Hermaphroditism is a varied mode of reproduction that manifests differently depending on the affected species.

Coral Spawning | JONATHAN BIRD'S BLUE WORLD

Snails

Most snails are hermaphrodites. The only exceptions include certain freshwater and marine species, such as apple snails and periwinkle snails. In addition to hermaphroditism, snails are also early bloomers; they are sexually mature by the time they reach a year old. The giant African land snail, Achatina fulica, is the largest species of snail on earth and is capable of laying up to 500 eggs at once. As hermaphrodites, they primarily mate with partners, but are also capable of self-fertilization in rare instances.

Echinoderms

Echinoderms are marine invertebrates. They include sea stars, sea cucumbers, sea urchins and sand dollars. Some of the most well known echinoderms are also hermaphrodites. Certain species of sea star, like the common cushion star (Asterina gibbosa), are sequential hermaphrodites — changing gender from male to female. A cushion sea star spends its first three years as a male and the next three as a female. While sea cucumbers — elongated, squishy echinoderms — and sea urchins are usually divided into separate, distinct sexes, hermaphrodites can exist throughout different species.

Flatworm Penis Fencing | World's Weirdest

Worms

Another class of invertebrates, worms, adds to the proliferation of hermaphroditism. Some worms can fertilize themselves, but for the most part worms need a mate to reproduce. Consider the earthworm's mating ritual. During fertilization, earthworms join together with their heads facing opposite directions and pass sperm and eggs between themselves into a joined cocoon. Their reproductive process can occur either above or below the soil when an earthworm emits a pheromone that signals it's ready to reproduce.

Types Asexual Reproduction

Fish
Around 21 families of fish are natural hermaphrodites. These unique hermaphroditic vertebrates include snook, clown fish, wrasse, angelfish, grouper, goby, parrot fish, sea bass and anthias. Synchronous fish, hermaphrodites that are male and female the same time, are much less common than sequential hermaphrodites. Sea bass are one example of a synchronous hermaphrodite, though they cannot self-fertilize. The more common sequential hermaphrodites include species of wrasse, which will often turn from female to male when the dominant male in their group dies.
Investigating Sex-Changing Clownfish (featuring Justin Rhodes)
---
Dalea Rundblad
Dalea – Speed Racer
U.S. musician and activist
Androgen Insensitivity Syndrome / Intersex [Inspiration]
---
Two Poems by A.J. Odasso
The Woman and the Serpent

I prize the taste of this rare fruit
above the sting of carnal knowledge:

the tang
of these teeth
as they pierce, then sink
like lodestone
in the deep,

I learned to breathe underwater
for the sake of our joining. I wonder,

do serpents
take their lovers
home for tea?

Since to live I must pass this poison
on to another – or so I gather –

there will never be
a home here
for me.
Tomorrow Never Comes

1.

The night before we left, I rearranged the dust:
swept it into new corners, left it in rifts

to die. And although good at planning trips,
I'm persistently amidst the forgotten mourners

of the one twist of fate we always fail to trust.

2.

I had to send away for the one seashell
I'd always wanted–so rare that it cost
a small fortune, but this tale ends as well
as it must. Salt in lieu of what I've lost.

3.

The morning I left, I scraped all the rust
off the doorknobs, canceled my options

on those dumb jobs. What is there for me if
nothing will come to me now? I'm drifting

away from your shore. Just stay or be gone.

4.

I had to send away
for a skin-thick sail
to patch my wings.
A.J.'s poetry has appeared in a number of strange publications, including Sybil's Garage, Mythic Delirium, Jabberwocky, Cabinet des Fées, Midnight Echo, Not One of Us, Dreams & Nightmares, Goblin Fruit, Strange Horizons, Stone Telling, Farrago's Wainscot, Through the Gate, Liminality, inkscrawl, and Battersea Review. Her début collection, Lost Books (Flipped Eye Publishing, 2010), was nominated for the 2010 London New Poetry Award and for the 2011 Forward Prize, and was also a finalist for the 2011 People's Book Prize. Her second collection with Flipped Eye, The Dishonesty of Dreams, was released in August of 2014. Her two chapbooks, Devil's Road Down and Wanderlust, are available from Maverick Duck Press. She holds degrees from Wellesley College and the University of York (UK). She currently lives in Boston with her partner and a tank full of inquisitive freshwater fish. You can find her online at ajodasso.livejournal.com (and on also on Twitter).
Changeling

You say what you'll always remember is the night
I took you to see the sea monsters. After dark

in November, the pond water would freeze
just enough: pristine thin glace brûlée filled

with catfish, water sprites no bigger than my hands
put together. We fed them coffee beans and toffees

from Godiva till they skimmed across the surface
like caffeine-powered sledges. All this for a lark.

What I'll always remember is moonlight
glinting off the ice, your tiny fingers

outstretched to catch our mingled laughter
as it rolled on parched air. Life made frost

and simplest love, in spite
of the biting cold.

*

For Alyce, with all my love
West Hartford, Connecticut
November 11, 2001
---
Lisa Lee Dark Vocalising
Lee was raised in Swansea. His great great great great aunt was the 19th century opera diva Adelina Patti. Another great great aunt and God-mother was the Hollywood film actress Bette Davis. Lee was an intersex person raised as a boy. "I was born in a car, and was taken first to the Carmarthen Hospital, but because I wasn't resident in the area, they sent me to the Swansea Hospital. Each one probably assumed that the other hospital had done a full examination."

From age 9, following a chance encounter, Lee was engaged to sing on recordings of classical music for compilation albums in that he was excellent at mimicking and copying well-known singers, and then from 1992 of dance music. He also sang with the Christian new age group, New Era.

Lee went to a tough all-boys comprehensive school where he was bullied for being different. His parents had drink and money problems. He was abused by a paedophile ring and thus realized that he was not a normal boy. He visited different doctors, and was told different thing. He was put on hormones and gained seven stone (44 kg) in weight, started to lose hair, and suffered from a weakened heart and immune system.

By 17 she was using the name Lisa Lee, and released the album The unknown story of Lisa Lee Dark. This was followed by three more moderately successful dance albums.

At 19 she finally discovered that she was a Congenital Adrenal Hyperplasia (CAH) female. She stopped taking hormones, and her hair grew back. Despite her chosen name, Lisa Lee doesn't think of herself as female: "I've never classed myself as very masculine or very feminine. I just feel like me. People can find that strange, but I say now, 'If you can't accept me it's your problem, not mine.' People who grew up with me see me as a little boy. I think it would be too much for them to see me be extremely feminine. It wouldn't suit who I am. I'm just going to carry on as I am."

She managed to get work in advertising, and then doing voice-over work in Euro-trash horror movies, and then Hollywood movies, all under an alias. In 2004 she released Breath of Life, a classical cross-over album. It did not sell many copies, but Lisa decided that she would be an opera singer. She has never trained as such, but she studied opera singers until she found one, Renata Scotto (1934 – ), whom she could mimic closely, and many critics cannot tell them apart.

In 2008 she released her debut opera album, Sola, perduta, abbandonata, which contains her stage performance in Puccini's Turandot. Two further albums, The screen behind the mirror and Lorsque le temps d'amour a fui have been released. She has also performed on stage the title roles Suor Angelica and Madama Butterfly (both also by Puccini). She recently was away from the stage for 16 months because of a throat tumour and the loss of her singing voice. She retrained her voice with less emphasis on copying Renata Scotto. She has recently signed a 10-album deal.
Lisa Lee Dark BBC Open University interview – Part one
---
Dear Herculine
Aaron Apps
Winner of the 2014 Sawtooth Poetry Prize, selected by Mei-mei Berssenbrugge
A book-length epistolary collection of hybrid-, trans-, and inter-genre prose, Dear Herculine is an intertextual project that recalls portions of the 19th-century French hermaphrodite Herculine Barbin's memoirs, discovered and re-published by Michel Foucault. The medical reassignment of Herculine's gender eventually led to his/her death in February of 1868. Herculine's experiences are set against and interwoven into the author's experiences as an intersexed body through the epistolary form.

"Dear Herculine, a harrowingly eloquent cri de coeur, melds consciousnesses and bodies across one and a half centuries, from 1832–2014. Intersexed writer Aaron Apps to intersex reader, the long-dead martyr to early gender-reassignment surgery, Herculine Barbin, speaks from a place so far inside of the abjected subject that it comes out the other end as estranged, engorged and gorgeous language, in letters comprising 'two intersexed bodies composed of multiple parts, and the mess of flesh and text that stands between.'  Unlike Yeats, who desired to be consumed in artifice to escape the human condition, that of being 'sick with desire/ And fastened to a dying animal/[That] knows not what it is,' Apps plunges into the carnal killing floor with his nineteenth-century interlocutor, binding their fates as he is 'shackled to a rotting double, rotting in the space between, rotting in the space of the letters.'  Apps's fearlessness and the beauty of his prose inspires, pushing poetry, kicking and screaming and expiring with shame, to where it desperately wants to go.  A brilliant achievement that defies the triumphalism of that descriptor, Dear Herculine is a cache of love letters urgently needed to heal this world."
from A LETTER CONCERNING THE FORMATION OF SHAME WITHIN ROOMS

SECOND ROOM:

* * *

The sea is its own room, beating its foam of boneless jellyfish against the sand embankment, translucent.

During the summer the students in your school go sea bathing, kicking up the jellyfish with the stiff ends of their animal feet. Carnal. You refuse to go, constantly. The idea of stripping down to the bare flesh, exposing the thick hair on your arms and body, your undeveloped breasts, your unshapely hips, your thin masculine frame, frightens you constantly the ways a gazelle is frightened when a cheetah leaps at it with extended claws.

Your black eyes vibrate out of your skull with nervousness.

Your muscle fibers twitch.

Your shame is the constant humming of a profane danger.

* * *

The beach remains an expectation, a social pressure, and a sea that pushes you towards the sea. Foam against foam. Form against form. And when you do decide to take the trip to the beach, all of the girls rush to the water and strip off their outer layers before launching their bodies into the froth of the entering tide. Their red lips are salted, seaweed curls around their toes and gives them a wild wild joy. You stand on the shore as a spectator, trapped in a kind of modesty. Trapped because you see their breasts plunging below the surface with each wave, a salty wet mash of erotic flesh amid pulsating sea creatures, and you worry that your own body will offend their image. A masculine stick set against undulating fluid hair and black-green seaweed, set against the idea of a body you are expected to be.

Wet bodies. You worry about what their bodies' image will think of your image, screen on screen, so you stand behind the screen high on the beach with the dune grass. At a distance. In your eyes, blood pools. Hiding from predators, your nervous eyes thick bowls of black borsht, egregiously salted with sea broth, teeming with infectious organisms in the massive slurp spit, replicating their surf selves. Animal set against animal.
---
 DEE PALMER
After a long part of his life as a husband and father, David underwent gender change surgery after the death of his wife, Margaret and was "reborn" as Dee Palmer to continue writing and orchestrating from his home in Hove, near Brighton, England.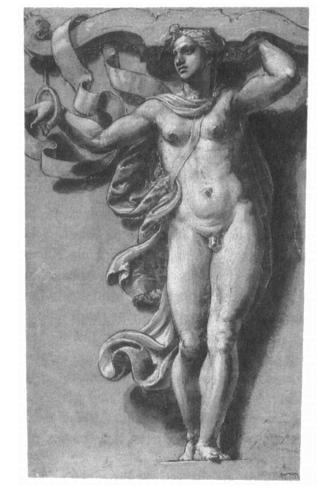 Jethro Tull – BBC Lively Arts Documentary 1979
Gender transition

In 1998, Palmer came out as transgender and intersex, changing her name to Dee. Palmer was born with genital ambiguity, assigned male at birth, and underwent several surgeries, the last in her late twenties. Palmer said her gender dysphoria had been a part of her life since she'd been young, and that the dysphoria "started to reassert itself again" in the year following the death of her wife Maggie in 1995.
Symphonic Music Of Yes (1993) Part 2- Close To The Edge
---
 EDEN ATWOOD
Interthoughts: Interview with Eden Atwood, Part 1
Eden Atwood is an American jazz musician, actress and an advocate for the civil rights of people born with intersex traits. She was born in Memphis, Tennessee and moved to Montana at the age of five. She is the daughter of Hubbard "Hub" Atwood, a composer and arranger for Frank Sinatra and Nat King Cole among others, and granddaughter of the novelist A. B. Guthrie, Jr.

Eden Atwood was born with Androgen Insensitivity Syndrome (AIS). AIS is an intersex trait occurring in approximately 1 in 20,000 individuals. In an individual with complete AIS, the body's cells are unable to respond to androgens, or "male" hormones. Eden publicly discussed her life as a woman with AIS for the first time in liner notes for her 2002 album, Waves: The Bossa Nova Session, with Bill Kohlhaase (Finding Eden: A Singer's Journey). Later she was featured on ABC's Primetime Live in 2008.
Eden Atwood Waves: The Bossa Nova Session
---
Jemma Redmond
Jemma Redmond (16 March 1978 – 16 August 2016) was an Irish biotechnology pioneer and innovator. She was a co-founder of 3D bio-printing firm Ourobotics, developers of the first-ever ten-material bio-printer.[1] Redmond designed a way of keeping living cells alive while printed using 3D printers,[2] making her a leading figure in Irish science and technology.

Career

A serial entrepreneur, Redmond created a company manufacturing vending machines in 2008, before co-founding Ourobotics in January 2015, with Alanna Kelly from Galway, Ireland, and backing from SOSV. Alanna Kelly resigned as director in July 2015. Dr. Tony Herbert, entrepreneur and owner of technical optics company Irish Precision Optics, from Cork became a director of Ourobotics in August 2015 and the company moved to the optics company premises in Cork City. Dr. Herbert is the sole remaining director of Ourobotics and continues to support the company with the aim of achieving Jemma Redmond's vision. Redmond designed and marketed two bio-printers including, in 2016, a printer capable of printing human tissue, and at a much lower cost than previous bio-printers. Redmond's first device printed an extended finger, described by Pádraig Belton as "a gentle reply to those who had called printing organs of such complexity impossible."

In January 2016, the company won first prize in a prestigious international competition, Silicon Valley Open Doors Europe. The company was also selected as part of a start-up adoption program by Google.

Death

Redmond died unexpectedly in August 2016. She was described as a polymath, an inspiration and great friend.
---
The sea shells Their flesh,

slowly decaying

In the waves Giving themselves back…

to the sand

That breathes slowly to shore

The sun hides
---
Laura leon y Rayito colombiano Fuego 
---
ANTONIO BECCADELLI
Antonio Beccadelli (1394–1471), known as Panormita from his native town of Palermo, was appointed court poet to Duke Filippo Maria Visconti (1429), crowned poet laureate by Emperor Sigismund (1432), and ended his days as panegyrist to King Alfonso V of Aragon and Naples, where he founded the first of the Renaissance Academies. The Hermaphrodite, his first work (1425–26), dedicated to Cosimo de'Medici, won him praise and condemnation. Beccadelli was a pioneer in revitalizing the Latin epigram for its powers of abuse and louche eroticism. Its open celebration of vice, particularly sodomy, earned it public burnings, threats of excommunication, banishment to the closed sections of libraries, and a devoted following. Likened to a "precious jewel in a dunghill," The Hermaphrodite combined the comic realism of Italian popular verse with the language of Martial to explore the underside of the early Renaissance.
---
"HERMAPHRODITE NOVELIST"
Women write about love and marriage; men write about everything else. Like all truisms, this one is best served with a heaping spoonful of caveats, but they don't alter its essential flavor. Just "look at all the books," as Jeffrey Eugenides's new novel exhorts the reader in its very first line. The bookshelf in question belongs to Madeleine Hanna, an English major at Brown University in the early 1980s, and it offers a snapshot of the dominant strain in English and American literature up through the beginning of the last century. Madeleine's collection includes Dickens, Trollope, the Brontës, Austen, George Eliot, Edith Wharton, Henry James: with one important exception, they break neatly along the gender divide. Dickens and Trollope wrote about society, history, religion. For Wharton, Austen, Eliot, and the Brontës, the primary drama is a woman's choice of husband—"the marriage plot."

The exception, of course, is Henry James, whose experiments in portraying the workings of human consciousness have led him to be perceived, quite rightly, as one of the first of the modernist novelists. James's interest in subjectivity in all its forms allowed him to inhabit protagonists of both sexes in a way that had rarely been seen before, putting the internal situation of men and women on truly equal standing. We might call James the first hermaphrodite novelist, in that he combined characteristics once thought of as exclusively male (such as the depiction of masculine political, economic, or commercial arenas) or exclusively female (the focus on matters of the heart) into a single, fully imagined whole.

Jeffrey Eugenides is also a hermaphrodite novelist. Starting with his knockout debut, The Virgin Suicides, nearly twenty years ago, all his works have straddled the divide between men and women, mixing themes and styles with little regard for the typical gender categories. (I'd like to see Naipaul try out on any passage by Eugenides his preposterous claim, earlier this year, that he could determine a writer's sex "within a paragraph or two.") Narrated by an anonymous chorus of boys who observe a family over the year following the suicide of the first of four sisters, The Virgin Suicides is steeped in femininity and yet at a remove from it, male and female uneasily united by violence.

In Middlesex, Eugenides's second novel, which appeared in 2002, he took the question of gender a step further with the protagonist Calliope/Cal, who discovers in childhood that she/he is literally a hermaphrodite—a person with both male and female sex characteristics. The hermaphroditism is not merely a metaphor; its physical consequences are described in detail. But it functions also, quite effectively, as an image for the many divided American selves—the immigrants, like Calliope's ancestors, split between the old country and the new; race relations in Detroit in the 1960s, when she/he comes of age there; and the ways people transform themselves, under duress or through force of will, into new creations. Living as a man, Cal ultimately winds up in Berlin after the fall of the Wall, its two halves struggling to reunite.

Where The Virgin Suicides was tense and compact, Middlesex was exuberant and capacious, nearly bursting with the effort to contain all the life stuffed inside it. The Marriage Plot, sober almost to the point of primness, feels initially like a step back, a novel more about books than about people. ("Books aren't about 'real life.' Books are about other books," one of the novel's deconstructionists helpfully reminds us.) But it turns out to be a novel about books and people, and specifically about one of the most primary questions for people to whom books are important: namely, what good are they? If books are meant to teach us "how to live," as one character (following the classical humanist tradition) puts it, are they actually of much practical use? And if not, are the other old standbys—love, religion, science—any better? This novel is an investigation into literary theory dolled up as a romance, as much about plot as it is about marriage.

[…]
Bill Kaulitz – Tears Of An Angel
---
Xxxora
"The Mutilation of the Silver Box" by XXXora & Carolina Maggio
The Forgotten Sex: Hermaphrodites in Britain Fight for Official Recognition

"I grew up with no role models," says Xxxora, as she flicks her black hair from her face.

"I've had to live in the binary. Now I only ever dress in black and white. It's my political statement. I do wear a silver mask. It makes me feel comfortable, safer, confident, I feel very vulnerable not having anything."

I describe Xxxora as 'she' and 'her' because it's simpler for me to do that. I've not been taught any other way and I'm not sure how to explain her accurately with the appropriate personal pronoun. This is the loophole in the gender 'binary' that treats all people as either male or female.

The 33-year-old artist looks, acts and dresses like a woman, but she knows she is more than that, being one of the 30,000 plus people in the UK born with ambiguous sex organs – male and female.

Raised as a boy by her working-class Spanish parents she grew up in Ealing, West London, consciously uncomfortable wearing male clothes. She went through art school at Goldsmith's College living as a man but later switched to a female persona, with which she more readily identifies.

 Artist Xxxora is campaigning for the human rights of hermaphrodites

Now comfortable in herself Xxxora is in a stable relationship for the first time and is using her art to further inform and campaign on rights for 'unisex' people (the newly preferred term).

She no longer refers to her previous male identity, but rejects being described as either male or female – and wants the government to recognise her as both, with a legal addition to official gender categories.

Exhibiting over the past two years, her art work focuses on androgyny and naturally occurring hermaphroditic species – flora and fauna, which she uses to bring greater awareness and promote more debate on the topic.

Her latest show, the Captured Hermaphrodite, finished on Friday in the City of London and she was last week nominated for an emerging talent prize at the Southwark Art Awards.

"Most people do not realise quite the number of hermaphroditic species that occur naturally in the world and so this show is an entertaining yet also an educative experience," she says.

"My physical aesthetic and my work is always in black and white.

"I will continue to enforce these unnecessary binary limitations on my work and appearance until the UK recognises the hermaphrodite in law and adds a third box to the category of gender in passports, following in the footsteps of countries like Australia, New Zealand and India.

"Evidence that the hermaphrodite exists is obviously overwhelmingly supported by science yet our society and its laws still ignore people like me."

And she is not alone in wanting change.

There is a growing recognition of the inadequate and often damaging treatment given to children born with both male and female sexual organs.

The medical community has long regarded hermaphrodism as something that can be 'solved' (Disorders of Sex Development – DSD) by corrective surgery or by picking what gender to raise a child based on the extent of their physical development. This is usually decided not long after birth and within the first 18 months of a child's life.

Damagingly, it doesn't take into account a person's natural sexual inclination, which does not manifest until much later. And so many unisex children, like Xxxora, are raised as a gender they don't identify with, leading to confusion, depression and feelings of shame.

To further complicate the situation it has been accepted medical practice in some quarters to keep the truth from the individual and sometimes the parents.

Dr Jay Hayes-Light, of the UK Intersex Association, says one in 2,000 people worldwide are born with 'ambiguous' sexual organs, making it a more common phenomenon than cystic fibrosis or autism.

He adds: "Currently, the UK does not recognise gender markers other than 'male' or 'female' on official documents such as passports although it is likely that this will change in the future.

"Those intersex people who identify as neither male nor female are in the minority in the UK.

"Most intersex people do have a distinct gender identity as either male or female (irrespective of anatomy). What is important however, is that the government acknowledge that some do reject binary sex labels."

Back in 2004 Dr Naomi O'Keefe, a psychologist from Argosy University in California, testifying on human rights violations against hermaphrodites, noted that much psychological harm was done to intersex people because society continued to keep it hidden behind a veil of secrecy and shame.

Meanwhile, Zwischengeschlect.org, a human rights advocacy group based in Germany, has attacked what it calls the extermination of hermaphrodites through corrective surgery, arbitrary decisions made at birth about the most appropriate sex to raise children and an unwillingness to speak about the issue.

It noted: "By the end of the 20th Century, after 50 years of systematic surgical and hormonal 'corrections' and 'repairs', as a species hermaphrodites are virtually extinct, both in real life and in public perception."

The group advocates respecting the physical integrity of unisex people and the self-determination of children born with atypical genitals.

The term hermaphrodite derives from the mythological Hermaphroditus, the son of Greek gods Hermes and Aphrodite, who was fused with the nymph Salmacis.

While there are lesser manifestations of it, 'true' hermaphrodites have a completely different chromosomal make-up to men and women with their karyotype having both XX and XY chromosome pairs.

In her art Xxxora (her pseudonym a reference to chromosomes not porn) also focuses on human subjects that are androgynous, either by nature or deliberately. Stars like David Bowie, Marilyn Manson and Lady Gaga.

"These for me are the only role models I could even grasp," she says. "People who displayed androgyny. The question is did these people display androgyny viscerally, are they innately androgynous, or did they manipulate their gender variance for other reasons.

"Performers like Lady Gaga have used that androgyny to further their careers."

Other works by Xxxora include an oak tree (another hermaphrodite species) intertwined with bodies. There is a recurrent theme of torture in her art that draws on Hieronymus Bosch and Francis Bacon. Clerical liturgy is represented as insects, irritants attacking the populace – a comment on the church's unwillingness to even acknowledge unisex people.

These images convey both optimism and pain, and while Xxxora is outwardly well-spoken and quite flamboyant (recently disrupting a Damien Hirst launch at Blain Southern's Candy exhibition in Hanover Square by leaping into a large pile of sweets – an untitled work by Felix Gonzales-Torres) there is an awkward shyness there at times that hints at her struggles.

She intends to create works for the rest of her life on the theme, taking as her inspiration the thousands of naturally occurring dual sex species.

"When I was younger I was put into a boys school," she says. "I had predominantly male organs so therefore the decision was made that I had to live like that, but it's not my instinct in any way shape or form. Sexually, I feel completely feminine.

"My works show the slaughterhouse of being a hermaphrodite today.
XXXora : The Iconic Ride In The Age Of Decline
---
HERMAPHRODITOS
HERMAPHRODITOS (Hermaphroditus) was the god of hermaphrodites and of effeminates. He was numbered amongst the winged love-gods known as Erotes.
Hermaphroditos was a son of Hermes and Aphrodite, the gods of male and female sexuality.

According to some he was once a handsome youth who attracted the love of a Naiad nymphe Salmakis (Salmacis). She prayed to to be united with him forever and the gods, answering her prayer, merged their two forms into one. At the same time her spring acquired the property of making men who bathed in its waters soft and effeminate.

Hermaphroditos was depicted as a winged youth with both male and female features–usually female thighs, breasts, and style of hair, and male genitalia.
---
Shamir – On The Regular
---
My life as a 'Mighty Hermaphrodite'
Hida Viloria is a writer who holds a degree in Gender and Sexuality from U.C. Berkeley. She is also an activist for intersex people — (formerly known as hermaphrodites) Her memoir "Mighty Hermaphrodite" will be published next spring.

A lot of people have been outraged by the gender verification testing that South African athlete Caster Semenya has been put through, and have been trying to be supportive of her; but in doing so, they often further prejudice against the very thing which she appears to be: intersex.
Hida Viloria says she looks forward to a day when intersex conditions like hers are widely accepted.

Intersex people (formerly known as hermaphrodites) are those born with bodies that are difficult to classify as either "male" or "female."

Since results of Semenya's tests were apparently leaked, it seems that her body doesn't conform to the definition of "female" as one who has ovaries.

I'm intersex because, while I have ovaries, menstruate and can get pregnant, my genitalia is somewhat male-looking (simply put, I have a clitoris that's much larger than average.)

Throughout my childhood, I never thought I was anything other than "female" because that's what I was labeled and raised as. While I felt more aggressive than other girls, I didn't think that anything other than male and female could exist. So I just thought of myself as a "different kind of woman." Ultimately, my assessment was pretty accurate.

I was raised in a strict Catholic home, where nudity and sex talk was unheard of, so having no one to compare my genitals to, I was unaware that mine were different.

I'm very lucky to have escaped the "corrective" surgeries and/or hormone treatments that are the norm for intersex infants, because my father went to medical school before these practices began (in the mid-late '50's), and knew that you shouldn't operate on a baby unless it's absolutely necessary.

Later, when he wanted to give me estrogen pills at puberty to ensure that my body "feminized" (he told me that the pills were to make me grow taller), my mother objected, saying it was experimental and that I didn't need it. Thankfully, she won out.

Thus, no one ever told me there was anything wrong with my body (that didn't happen until a gynecological visit when I was twenty), and I grew up loving it just the way it is. I still do. While many doctors would refer to my clitoris as "grossly enlarged," I have to tell you, having an overabundance of the only organ in the human body whose sole purpose is pleasure is far from a negative thing!

I came of age sexually with my second boyfriend in high school. I broke up with him because I knew that I preferred girls, but I couldn't act on it yet. Once I did, in college, it confirmed that girls were what I'd always longed for, and it was then that I realized how much my body differed from theirs.' Still, I had no name for my difference.

At the age of twenty-six, I finally discovered I was "intersex" from a newspaper article. Fortunately, it was not about me specifically but about intersex in general, and I'm glad that I, unlike Semenya, had time to process the information and come out about it when I was ready to. I still had other issues I was dealing with — namely: racism and homophobia — so it took a year for me to embrace this additional minority status.

Once I did, it was a positive turning point. I'd always felt strongly masculine and feminine, and now it made sense why these two presumably "opposite" traits existed, in me, side by side. I didn't think being intersex was a bad thing to be. I'd already learned that people can be prejudiced against things they're unfamiliar with, or are taught to dislike, and that we shouldn't take on their bigotry.

On April 19, 2002, I appeared on the television news program "20/20" with a prominent urologist and "expert" on intersex conditions. When asked why he supported "corrective surgeries" he answered, "Society can't accept people of different colors, and now we're supposed to accept somebody with genitalia that don't match what their gender is? I do not believe this society is ready for it."

Intersex folks are not some new invention that people need to be "ready for:" we exist and always have. Resistance to accepting us has created the mess that Semenya now finds herself in. If medicine had been more upfront about intersex conditions rather than pretending they're just male and female as usual, they could have avoided ruining the career of some athletes.

Whichever condition Caster Semenya has, she shouldn't be made to suffer for others' mistakes. Since infancy, she's been legally labeled, raised, and accepted as female. To be told that she can't compete as one now would be like being a U.S. citizen all your life, but being suddenly denied a passport because somebody decided that the city you were born in is actually, sorry, on the wrong side of the border.

For thirteen years I've been outing myself as intersex just to let folks know we exist, and I'm happy to say I've seen progress. I look forward to one day telling my god-daughter about how it used to be for us, and to hearing her say, "Wow, I can't believe some people had problems accepting intersex. Humans can be so weird."
---
Diam's – DJ
---
 AFRODITE AND ERMAPHRODITOS
The Museum of Fine Arts is celebrating the Greek goddess of love and beauty in "the first museum exhibition devoted to Aphrodite." Aphrodite and the Gods of Love (October 26, 2011 through February 20, 2012) features approximately 160 classical works drawn primarily from the museum's extensive (and one of the finest in the country, second only to the Metropolitan Museum of Art) collection of Greek and Roman art. The museum's proactiveness in returning looted works to Italy has resulted in an outstanding collaboration with the Italian government noticeable in 13 important loans in the exhibition, nine of which are from Rome and Naples. The exhibition also features a Sleeping Hermaphrodite which is among these nine loans (more on this work later).

Hermaphrodite, Giovanni Francesco Susini (died 1646), Gift of Mr. and Mrs. Claus von Bülow, 1977. Metropolitan Museum of Art

It is only natural for this exhibition to open with the birth of Aphrodite, her rising from the sea out of a shell. According to myth, the Titan Kronos castrated his father Ouranos and flung the genitals into the sea where a mixture of white foam was created, giving birth to Aphrodite.  The goddess' ancestors, cults, beauty, marriage, and myth are also explored in depth with objects that range from perfume bottles to mirrors. Her place in the history of the female nude in Western art was the subject (for the most part) of a symposium held on November 5th, 2011 (I live tweeted the first half of the symposium, but finding those tweet may be somewhat difficult as I tweet quite often).

Borghese Hermaphroditus, Roman copy of Greek statue C2nd BC Altered by Bernini. Musée du Louvre, Paris, France

Not only is Aphrodite associated with beauty, love and marriage, but also with war and male potency. Aphrodite had many children, including Priapos (the well endowed god of fertility and protector of livestock) and Hermaphroditos, the two-sexed son, portrayed as a beautiful female figure with male genitals. This Sleeping Hermaphrodite is the biggest and most talked about surprise in the show. How could one not discuss its beauty?

I was somewhat surprised at people's reactions upon seeing the other side of the Sleeping Hermaphrodite. This isn't the first and only hermaphrodite in art history, but if you go and experience this show, you'll understand the thrill (for lack of better word) this wonderful work ignites. Here are some examples of other hermaphrodites in art history. You decide for yourself how the hermaphrodite in the exhibition compares to these ones here, but there are many more than the three I have posted here.

Statue of Hermaphroditus, Marble, Pergamum, Hellenistic style, 3rt ct. BC. Istanbul Archaeological Museums. Photo: User Sandstein on Wikimedia Commons

Love how the light delicately shines on this hermaphrodite; the material also helps.

And of course, there are also standing hermaphrodites:

The most recent out of the hermaphrodites I present here, proving that Aphrodite is a force to be reckon with.

Sleeping Hermaphrodite, 2008 – 2010, Barry X. Ball, after the Hermaphrodite Endormi (Ermafrodito Borghese). Belgian Black Marble
---
Jann Wilde – Something In This World
---
 Gender bender: hermaphrodites through the ages
An incredible exhibition just opened at the British Museum in London, Defining beauty: the body in ancient Greek art. The show plots in part how the Greek nude helped define our standards of beauty. Since the eighteenth century and the birth of art history (largely through the work of Johann Winckelmann) the Greek nude has been held as the highest form of civilisation and beauty.

One sculpture particularly struck me as interesting in defining beauty in the show, Sleeping Hermaphroditus. It reminded me for how long the androgynous male figure has been around as one of the primary types of male beauty. The image of Leonardo DiCaprio draped by a swan shot by Annie Liebovitz came to mind, or the equally angelic images of a young Brad Pitt (with ripped grunge jeans and coral lips).

What western image making has valorised for thousands of years is the other-wordliness of the boy on the cusp of manhood. The Sleeping Hermaphroditus has the body of a man with the sensual curves of a woman, or young boy for that matter. Obviously in ancient Greece and later in the Renaissance the figure was primarily an angelic image of purity. Plato himself dreamed of a mythic time where there were no sexes, just perfect androgynous couples embodying a perfect unified love. The alchemists too saw the androgyne as a perfect fusion of man and woman, a perfect blend of the material and the spiritual.

What is important to me is that this history of the androgyne in images has a strong legacy in modern art and photography. Obviously it is not quite the same but it persists and continues nonetheless. Another art historian of the twentieth century, Aby Warburg, has called this the "afterlife" of images, almost as if images of the past become part of a collective consciousness (sometimes without us knowing it).

The androgyne came back to Western image-making very strongly at the end of the nineteenth century in the works of the Pre-Raphaelites and perhaps more importantly through the British Decadents like Aubrey Beardsley and Oscar Wilde. But there were other approaches that came out in the twentieth century too. For the Surrealists the androgyne was a perfect attack against Bourgeois morality, which asked for a clear and stratified split between the sexes. Their androgynous figures caused shock and confusion to an audience already anxious about what the modern would bring.

Finally towards the end of the century the Frenchman Jean Baudrillard would say the androgyne was the perfect placeholder for the new mediated sexuality (long before Snapchat and Tinder proved him correct). For Baudrillard, our society is all about the image of sexuality, what he called hypersexuality, but as a surface, with no  sexual reality beneath it. Baudrillard used Michael Jackson as an example of what he called the "God child Embryo." […]


I think that this is the history that Jean-Paul Gaultier was tapping into when he sent Andrej Pejic down the runway in a wedding dress in 2011 (Andreja has recently returned to the runway at Melbourne Fashion Week). This is not to take anything away from the quite real aspects of being transgender in our society and the difficulty of transitioning in a world that still likes clear boundaries.

Jazz Jennings' use in the latest Johnson & Johnson ads is probably more interested in these real aspects of life as a transgender teen. But in general, fashions' images are not just about being transgender. When the fashion world uses the androgynous male figure they are using an image that has long been associated with beauty, magic and also critique. It is a deeply hopeful image that asks questions of where we all sit in regard to gender.
---
Jimi Blue – Hey Jimi
---
 Andreja Pejić
 No stranger to our shores, Australian-raised model Andreja Pejić continues to break boundaries – this time, with a shoot and profile in US Vogue

While Australians have always had a fairly relaxed attitude towards gender bending (think: The Adventures of Priscilla, Queen of the Desert), it's nice to know the rest of the world is catching on. In a first for the magazine, US Vogue has profiled Andreja Pejić for their May issue, discussing last year's gender reassignment surgery and her struggles as an adolescent boy growing up in Melbourne. "Society doesn't tell you that you can be trans," says Pejić, posing for a stunning portrait taken by Patrick Demarchelier. "There are just more categories now," she adds. "It's good. We're finally figuring out that gender and sexuality are more complicated."


For the fashion industry, who first came to embrace Pejić's startling beauty – all cut-glass cheekbones and symmetrical features – the acceptance of Pejić marks a new dialogue about gender politics. In the past, Pejić has walked for both men's and women's shows for Jean Paul Gaultier and has been cast as an androgynous model by Jeremy Scott, Thom Browne and Marc Jacobs, but this year marks an exciting step in her career – scoring a beauty campaign for Make Up For Ever.

While gender role reversals and androgyny are nothing new in fashion, recent collections saw designers increasingly explore gender politics in their shows. Gucci, Proenza Schouler and Chanel sent male models down the womenswear A/W '15 runways, while Givenchy, Giorgio Armani, Saint Laurent, Raf Simons and Moschino sent women down the runways.
---
Hermaphrodites and the Medical Invention of Sex


 This text explores encounters between hermaphrodites – people born with "ambigious" sexual anatomy – and the medical and scientific professionals who grappled with them. Alice Dreger focuses on events in France and Britain in the late 19th century, a moment of great tension for question of sex roles. While the feminists, homosexuals, and anthropological explorers openly questioned the natures and purposes of the two sexes, anatomical hermaphrodites suggested a deeper question: just how many human sexes are there? Ultimately hermaphrodites led doctors and scientists to another surprisingly difficult question: what is sex, really? The book takes the reader inside the doctor's chamber to see how and why medical and scientific men constructed sex, gender, and sexuality as they did, and especially how the material conformation of hermaphroditic bodies – when combined with social exigencies – forced peculiar constructions. Throughout the book Dreger indicates how this history can help us to understand present-day conceptualizations of sex, gender, and sexuality. This leads to an epilogue, where the author discusses and questions the protocols employed today in the treatment of intersexuals. Given the history recounted by her, should these protocols be reconsidered and revised?

 
---
Vaginal Davis
Dr Vaginal Davis and Professor Jose Munoz(NYU) in a serious discusion on ART and Beauty
U.S. genderqueer performing artist, painter, composer and writer.
Vaginal Davis & Robespierre – Queens (Make the World Go Round)
---
Origins

The first references to Hermaphrodite appeared around 600 B.C. The god(ess) was frequently depicted in artwork and cave drawings in Ancient Greek culture. The Greek people would pray to Hermaphrodite if they needed help in their love life, or if they desired a sex change. In Greek society, Hermaphrodite was respected as a powerful divinity, and they often made ritualistic sacrifices to appease It. There was even a holiday in Its honor, on which the Greeks would all change their gender. Hermaphrodite was known to be easily angered if not pleased by the people, and many historians believe that Hermaphrodite may have destroyed the Ancient Greek society in one of Its frequent violent rages (later known as PMS).

Mythology

Greek mythology originally referred to Hermaphrodite as "King Of The Gods." They later decided that this didn't fit, so they called It "Queen Of The Gods." This was also later changed, and after several other names were suggested to no avail, the Greeks finally got pissed off and made Zeus the King. Hermaphrodite was then demoted to being a "waterperson" for the Mount Olympus All-Star Baseball team, and cleaning the floors of Zeus' kingdom. This made Hermaphrodite very angry, and It exacted revenge by cloning Itself several thousand times by ummmm…well…uhhh..you can think about that one on your own….

The Hermaphrodite clones proved to be extremely destructive causing plague and famine throughout the land. After countless citizens had perished, Zeus finally stopped the madness. Hermaphrodite was called up in status, being made the god(ess) of love beauty and transsexuality, as a practical joke between the gods. Unfortunately for Zeus, the joke backfired with devastating results. Hermaphrodite used Its new powers to make every Greek person so hideous that they would not reproduce anymore. As a result, the entire Greek society died out.

After this incident, Hermaphrodite earned the reputation of a violent, feared deity. Except by the other gods, who made fun of Hermaphrodite relentlessly.

Birth

The infamous birth. It would get even uglier.

Legend has it that Hermaphrodite was born when a drunken Aphrodite made love to a clam. In a strange medical miracle, the clam became pregnant. Aphrodite hoped the clam would give birth to a beautiful pearl, but she got something much different. Six months later, Hermaphrodite was delivered prematurely by C-Section at the Mount Olympus General Hospital. After seeing her new child, Aphrodite immediately gave up the will to live, as did all other witnesses to the birth. Hera heard of the news, and rushed to the hospital to save the child. Hera was somehow unphased by Hermaphrodite's hideousness, and took It to live with her, hoping It would outgrow Its uglyness. Hera was known for her stupidity.

Adolescence

Soon enough, Hermaphrodite was a teenager, and had not outgrown Its ugliness at all. In fact, It was even uglier, due to the hormonal changes of both estrogen and testosterone surging through Its body. These conflicting hormones made puberty very difficult for Hermaphrodite, as It underwent many odd physical "changes." During this stage of Its life, Hermaphrodite unintentionally killed Zeus, simply by looking at him. After Zeus' death, the realm of the gods was thrown into total chaos. Hermaphrodite was thown into a bonfire, where It would spend two years as a punishment. Needless to say, this didn't help to improve Its apperance.

Adulthood

After released from the fiery pit that had been Its temporary home, Hermaphrodite regrouped and tried to carry on with Its life. Unfortunately, Hermaphrodite faced constant ridicule and persecution from the other gods, and It became very depressed. Hermaphrodite attempted seppuku seven times, before remembering that It was immortal. Frustrated and angered, Hermaphrodite finally decided to leave Mt. Olympus in search of a new life. Deciding not to deal with it anymore, It packed up Its knapsack, and headed West in a Conestoga, looking for something better.

Three weeks later, Hermaphrodite arrived in San Francisco, a city that would become Its new home. It fit in perfectly among the people there, and was accepted with open arms. Hermaphrodite started working two jobs, one as a ballerina, and the other as a professional wrestler. It soon became a very influential and popular figure in the Bay Area, and groupies started following It.

Hermaphrodite fell deeply in love with one of these groupies, an asexual amoeba named Jenny. The couple got married, and eventually had one child, who they named Liberace. Things were great in Hermaphrodite's life for a while, until Its wife filed for a divorce. This turned into a violent separation, and Jenny came away with every cent the couple had earned, and the custody of Liberace. Hermaphrodite was crushed, but It vowed to move on.

After doing a series of public speeches advocating for equal rights, Hermaphrodite was elected Mayor of San Francisco. It was a popular leader, and soon had dictatorial power over the majority of the United States. Hermaphrodite used this power to lay the foundation for Its religion, Hermaphroditology.

Hermaphroditology

Using its authoritarian powers, Hermaphrodite founded Its own religion, centered entirely around Itself. The complete teachings of Hermaphrodite were written into "The Hermaphroditologists Guide To The Universe", a holy text containing The 11.5 Commandments Of Hermaphrodite – rules Hermaphroditologists must abide by – and numerous pornographic images. Hermaphrodite sold these books throughout California for free, in exchange for completing offers and reffering freinds to do the same. The religion became quite popular in San Francisco, and soon caught on like a storm throughout the globe. By the Dark Ages, Hermaphroditology was the largest religion in the industrialized world. Tragically, the Crusades wiped out the religion and all that followed it. The religion was lost for a few hundred years.

However, Hermaphrodite worked hard recruiting followers, and Hermaphroditology was revived in the early 19th century. Today, Hermaphroditology is widely practiced, especially in the Middle East. It is currently the world's third largest cult religion.

Followers of the religion are commonly referred to as "Hermaphroditologists." Despite the religion's popularity, Hermaphroditologists are looked down upon in modern society. Legislation has been passed everywhere but Belgium to prevent hermaphroditologists from getting married. In response to this, Hermaphrodite has launched a civil rights movement aimed to give Its followers equality. So far, it has proven ineffective, because nobody likes Hermaphroditologists.

Worship

Hermaphrodite has been widely worshipped for many years, starting around 650 B.C., and continuing into the modern era. Thousands of temples and shrines have been built in Its honor. Perhaps the most famous temple is The Temple Of Sheemayle, which was built in Athens in 200 B.C. This temple contains many of the original texts of Hermaphroditology, as well as the famous art masterpiece the "Penus De Milo", a sculpture in the likeness of Hermaphrodite. Each year Hermaphroditologists are required to visit this temple as a pilgrimage.

Hermaphrodite is worshipped in many other ways than in temples. Worshippers must pledge their faith through a series of tests. For example, Hermaphroditologists must get their gender changed every three weeks. Also, In a ritual known as The Way, Hermaphroditologists must fast for eight months of the year, starting in March and concluding In November. Followers subject themselves to the pain of these practices for the promise of an eternal afterlife as a Silicon breast implant.

Powers Of Hermaphrodite

Hermaphrodite possesses many miraculous powers that can be both useful and destructive. It has the ability to answer prayers, and can work magic for desperate followers in times of need. Hermaphrodite's best known power is Its ability to perform sex changes in three seconds or less. Hermaphrodite has used this powers to become one of the world's leading Plastic Surgeons, making millions a year. It also has the ability to take the form of any male or female of any species. This has allowed Hermaphrodite to impersonate and deceive numerous people. Hermaphrodite also smites random people when It is bored, causing them to spontaneously combust; Michael Jackson is said to be the latest case of this. However, It has also been known to use Its powers for good, once saving a gay pride group from an eternal life in Hell; that is, until God sent them there anyway.
---
Lola The Kinks (Beat Club 1972)
---
Hermaphrodites in the mangroves
I've been mucking around in mangrove swamps here on Abaco for the last five years. But just the other day I encountered a new critter, the Mangrove rivulus (Rivulus marmoratus), and what an interesting critter it is.

Mangrove rivulus are tough little (~3-5cm) fish. Their habitats are shallow, muddy flats where salinities and temperatures can reach extremes and dissolved oxygen is typically very low. But somehow these fish thrive in these harsh conditions. They can even live out of the water for up to 60 days! An interesting habitat association of these fish is that they are known to use land crab burrows. The pools of water at the bottom of these tunnels is enough to keep their gills wet enough to exchange gases.

In this photo you can see the spot on the base of the dorsal fin that can be used to help identify these fish. Apparently, only the hermaphrodites have the spot. Males do not.

Mangrove rivulus are also the only known self – fertilizing hermaphrodites! That's right, most of the population contain male and female sex organs and they will self-fertilize! Some individuals are born males, and others will turn from hermaphrodites to male later in life, but there are no known full females in this species. That's a pretty important adaptation when you are isolated in the bottom of a crab burrow!

These fish can be found throughout the Greater Caribbean region as well as coastal areas of Central and South America and South Florida. The primary habitat requirement is – you guessed it – mangrove swamps. Indeed, both of the fish I found over the past few days were in red mangrove swamps. One was found near Cherokee Sound and the other was a few miles north of Marsh Harbour. I'm surprised it took me so long to find this exceptional and interesting little fish, but I'm glad that I finally did.
---
It's Love, Love, Love ("Battlestar Galactica") / Space Angels
---
Intersex and hermaphrodites
Sex is relative. Among animals, especially cold-blooded ones, males can be turned into females by increased feeding or a change in temperature. In the case of warm-blooded creatures, it can be done by extracting ovaries to turn, say, a hen into a cock. In many species, sex reversals happen naturally. Quahogs (hard-shell clams) are born and grow up male, but later half of them turn female. Slipper shells and cup-and-saucer shells do this too; they commence every season as males, but nearly all of them later pass through a phase of ambisexuality and turn into adult females. Guy Murchie writes:

Sex among these lowly folk seems to depend a great deal on food, since the best-fed individuals turn female the earliest, while the poor scrawny ones get left behind as males (although the opposite happens in the case of oysters). In some species, such as the marine worm Ophryotrocha, if the portly young females are later underfed they revert back into males again. Indeed among most primitive creatures of the sea and practically all insects it is a general rule that the smaller individuals are males and the bigger, fatter ones females, the basic reason being that the essential female function is to produce and feed young, while the only important thing expected of a primitive male is to dart blithely about fertilizing every egg in reach …

Fish have evolved the quickest sex-reversing capacity of any animal: some species not only change from male to female as they grow, but a few, like groupers and guppies, develop the ability to switch sexually back and forth within seconds. If two female guppies meet while feeling amorous, one is likely to start turning into a male so he can mate with the other. Occasionally both shift at the same moment, which usually results in a furious fight, with the winner emerging as a female who somehow forces the other to stay male.

As already mentioned, many primitive creatures (including plants) are hermaphrodites, possessing both male and female sex organs. The guppy's flexibility comes from having both testicles and ovaries with some sort of mechanism that switches the flow from milt to roe. But true hermaphroditism (involving simultaneous sperm and egg flow) is entirely normal among most plants and many animals, from snails, who make love with their feet, to earthworms, which spend hours adjusting and aligning themselves head to tail and tail to head with the aid of a sticky mucus they exude, so that the sperm pores on the fifteenth segment of each worm coincide with the egg pores on the tenth segment of the other worm.

Mating earthworms.

In times of famine or stress, when such hermaphrodites don't meet each other so often for cross-fertilization, each one still has the possibility of fertilizing itself by uniting its own sperm and ova. A dynasty of laboratory snails was kept going on self-fertilization for 90 consecutive generations (during 20 years) without noticeable loss of vitality. Some kinds of deep-sea arrowworms actually prefer self-fertilization and use it exclusively.

A curious hermaphroditic creature is the sluglike sea hare, a kind of shell-less snail sometimes two feet long. Its phallus is on the right side of its head and, when playing the male, it puts its head between the finlike fans of a companion playing the female, gradually oozing its member into the genital opening. At the same time as it is a male to one sea hare, it will be female to another on the other side, and as many as 15 of them have been seen linked thus in a chain. In a few cases, the chain's ends work their way round to meet and join, forming a continuous loop – a sort of sexual merry-go-round.

Most humans today are born with either a distinctly female or distinctly male sexual anatomy. However, about one person in a thousand is born with an 'ambiguous' sexual anatomy, often resulting in disagreement among 'experts' as to what their 'true' sex is.3 Human hermaphrodites or intersexuals have been reported throughout history.

Intersex bodies present an unusual mix of parts. The organ located where the penis or clitoris is usually found might look like the 'wrong' organ, or like something in between the two, or not particularly like either. The genitalia may appear to be of the female type, but the labia may contain testicles. Or the genitalia may look mostly male, but include a seeming vagina. Ambiguous individuals used to be categorized as male pseudohermaphrodites if they had testicular tissue only, as female pseudohermaphrodites if they had ovarian tissue only, and as true hermaphrodites if they had both ovarian and testicular tissue, either separate or combined in an ovotestis. The tissue in question need not be functional in any sense. An interesting asymmetry in true hermaphrodites is that the ovaries are generally found on the left side, and the testes on the right.

'Hermaphrodite' from Cameroon.

True hermaphrodites are very rare (about 1 person in 83,000). The vast majority of them have an XX chromosomal basis, though a small percentage exhibit XY chromosomes. A very few have some cells showing XX and others showing XY, and in extremely rare cases cells have a single X chromosome (XO). In every such individual there is also evidence of Y chromosomal material on one of the 'nonsex' chromosomes (autosomes). These individuals usually have ambiguous external genitalia with a sizable phallus so that they are generally reared as males, but they rarely produce sperm. They develop breasts during puberty and menstruate, and in some instances even pregnancy and childbirth have occurred.

 

South African athlete Caster Semenya has always identified as female. After winning the women's 800 and 1500 metres at the African Junior Championships in 2009, her sex was called into question. News that the International Association of Athletics Federations had asked her to undergo a gender test broke three hours before the final of the 800 metres at the 2009 World Championships, which Semenya won. According to press reports, the tests showed that she had internal testes instead of ovaries, and no womb. The IAAF decided that she could continue to compete as a female because her condition did not give her an unfair competitive advantage.

Female pseudohermaphrodites have ovaries and exhibit an XX chromosomal pattern, but the external genitalia look masculinized. The most common cause is congenital adrenal hyperplasia (CAH), a condition in which the adrenal glands of the fetus produce relatively large amounts of androgens (male sex hormones). Male pseudohermaphrodites have testes and an XY chromosomal pattern, but are born with feminine-looking genitals. There are two main causes: testicular feminization syndrome or androgen insensitivity syndrome; and 5-alpha-reductase deficiency. In the latter case, the body develops along more masculine lines at puberty; the testes often descend into the assumed-labia, and the penis/clitoris grows to look and act more like a penis. Women with complete androgen insensitivity syndrome are technically 'male' pseudohermaphrodites because they have internal testes rather than ovaries. However, this label seems inappropriate because these women often have primary and secondary sexual characteristics typical of other women and feel they have normal (external) female bodies.

Ambiguous genitalia can also result from other conditions. In Klinefelter's syndrome, for instance, the presence of several X chromosomes and one Y chromosome sometimes results in sexual ambiguity. Moreover, many babies are born with relatively unusually formed genitalia but are not categorized as ambiguous or intersexed. Unquestioned females are sometimes born with relatively large clitorises, and a large number of male babies – perhaps one in every one or two hundred – are born with hypospadic penises, meaning that the urethra exits some place other than the tip of the glans. Operations are often performed very early on hypospadic penises, and large clitorises are often surgically reduced.

 

Intersex surgery: before (A) and after (B). (slidesharecdn.com)
(For very graphic photos, click here.)

The term 'pseudohermaphroditism' was first used in 1876, long before the discovery of X and Y chromosomes, and the term 'intersexuality' was introduced in 1923. However, most intersex or hermaphrodite people think of themselves as being either boys/men or girls/women. A multidisciplinary meeting of medical and nonmedical experts in Chicago in 2005 (the Chicago Consensus) proposed that congenital conditions associated with atypical development of chromosomal, gonadal or anatomical sex should be called disorders of sex differentiation (DSDs), and that terms such as intersex, hermaphroditism and pseudohermaphroditism should be dropped.7 In the new terminology, male and female pseudohermaphroditism are known as 46,XY DSD and 46,XX DSD respectively. However, since 'disorder' implies that any differences of this kind are pathological, this term has also been challenged, and terms like 'intersex conditions' are still in use.

Intersexuals have traditionally been regarded as freaks in need of a medical-technological 'fix', but this attitude has increasingly been challenged in recent decades.9 The orthodox medical response has been to create a 'believable' masculine or feminine anatomy via plastic surgery and hormonal therapy as soon as possible after birth. CAH is a metabolic disease and certainly requires treatment as it can save a child's life and fertility. Likewise, androgen insensitivity needs to be diagnosed as early as possible so that the testes of androgen-insensitive people can be carefully watched or removed, as there is a high risk of cancer. However, ambiguous genitalia are not diseased, and the narrow definition of 'normality' among intersex experts has resulted in an extraordinary number of risky surgeries on unconsenting children. Complications include scarring, infections, loss of feeling, and psychological trauma.10 Nowadays, both medical doctors and intersex advocates increasingly recommend not assigning a gender identity in infancy and delaying nonessential surgery until the person in question is old enough to express a gender identity and participate in medical decisions.

As already mentioned, the tradition that the early ancestors of the human race were androgynous is widespread among all races of the world. Even today, 100% maleness or femaleness does not exist as each sex contains the rudimentary organs of the opposite sex; in this sense we are all intersexuals. Some researchers have argued that hermaphrodites represent an atavistic reversion to a primordial type. From a theosophical standpoint, hermaphroditism can also be seen as a foreshadowing of what is to come.

It is noteworthy that males sometimes have cycles closely resembling the female menstrual cycle in length and nature. In rare cases, males may even menstruate periodically, with blood being discharged from various parts of the body, usually the nose or urethra.12 There are also instances of males having breasts as large as a female's and as functionally active, so that they are able to suckle offspring.

According to theosophy, the separation of the sexes in the third root-race took millions of years. Many details of the different reproductive stages passed through by the third root-race, and the corresponding changes in anatomy, are lacking, but the general scenario seems to have been as follows.14 In the early third root-race, humans had no external sex organs such as now exist. Initially 'vital cells' were exuded from all parts of the body and coalesced into a huge egg, in which the fetus gestated for several years. Later an egg was laid that had been formed within the body. The idea that early (semi-astral) humanity was egg-laying is not as strange as it may seem; the modern method of reproduction is essentially a modified, internal, microscopic version of the same thing. As some point, offspring began to be born with external sexual organs, and initially these individuals were probably true functional hermaphrodites or male-females, who fertilized one another and could play the role of male or female. Gradually this form of true hermaphroditism gave way to pseudohermaphroditism and finally to unisexuality. In humans today, males have nine orifices and females 10. Blavatsky says that, prior to the separation of the sexes, 10 orifices existed in the hermaphrodites of the third race, first potentially, then functionally.15

The terms 'hermaphroditic' and 'parthenogenetic' are sometimes used interchangeably in theosophical literature to describe both the past and future modes of reproduction, whereas hermaphroditism is normally regarded as a sexual mode of reproduction and parthenogenesis as an asexual mode. However, this distinction may be somewhat artificial. Even when there is no physical fertilizing agent, some sort of 'male' potential must 'activate' the egg, and an organism in which such a potential resides is in a sense hermaphrodite. (G. de Purucker says that there is a double sexual current in every human and animal today.) As mentioned in the previous section, where parthenogenesis occurs in humans today, either the rudimentary seminal vesicles in females may produce sperm, or fertilization may involve a subtler agent, as postulated in the aura seminalis theory. In both cases, attempted (but nonprocreative) sexual intercourse with a male partner may sometimes act as trigger. Dermoid cysts indicate that a weak potential for parthenogenesis is also present in males.

In the future, male and female bodies will probably grow more alike, and the incidence of both pseudo- and true hermaphroditism will increase, until hermaphrodites are finally in the majority and single-sexed individuals begin to be looked upon as abnormal. Cross-fertilization will eventually be replaced by self-generation.
---
Two Sexes Are Not Enough
In this excerpt from her recent book Sexing the Body: Gender Politics and the Construction of Sexuality, Brown University biologist and historian Anne Fausto-Sterling argues for a redefinition of our two-sex-only world. She also offers new guidelines on how doctors should handle intersex babies.

Intersexuals, formerly called hermaphrodites, have been around as long as humans have, though until recently few felt comfortable enough to "come out" about their conditions.

Antique photograph of circus performer from Freaks, Geeks and Strange Girls by Randy Johnson

A deep-rooted dichotomy

In 1843 Levi Suydam, a 23-year-old resident of Salisbury, Connecticut, asked the town's board of selectmen to allow him to vote as a Whig in a hotly contested local election. The request raised a flurry of objections from the opposition party, for a reason that must be rare in the annals of American democracy: It was said that Suydam was "more female than male," and thus (since only men had the right to vote) should not be allowed to cast a ballot. The selectmen brought in a physician, one Dr. William Barry, to examine Suydam and settle the matter. Presumably, upon encountering a phallus and testicles, the good doctor declared the prospective voter male. With Suydam safely in their column, the Whigs won the election by a majority of one.

A few days later, however, Barry discovered that Suydam menstruated regularly and had a vaginal opening. Suydam had the narrow shoulders and broad hips characteristic of a female build, but occasionally "he" felt physical attractions to the "opposite" sex (by which "he" meant women). Furthermore, "his feminine propensities, such as fondness for gay colors, for pieces of calico, comparing and placing them together, and an aversion for bodily labor and an inability to perform the same, were remarked by many." (Note that this 19th-century doctor did not distinguish between "sex" and "gender." Thus he considered a fondness for piecing together swatches of calico just as telling as anatomy and physiology.) No one has yet discovered whether Suydam lost the right to vote. Whatever the outcome, the story conveys both the political weight our culture places on ascertaining a person's correct "sex" and the deep confusion that arises when it can't be easily determined.

European and American culture is deeply devoted to the idea that there are only two sexes. Even our language refuses other possibilities; thus to write about Levi Suydam I have had to invent conventions—s/he and h/er to denote individuals who are clearly neither/both male and female or who are, perhaps, both at once. Nor is the linguistic convenience an idle fancy. Whether one falls into the category of man or woman matters in concrete ways. For Suydam—and still today for women in some parts of the world—it meant the right to vote. It might mean being subject to the military draft and to various laws concerning the family and marriage. In many parts of the United States, for example, two individuals legally registered as men cannot have sexual relations without breaking antisodomy laws.

But if the state and legal system has an interest in maintaining only two sexes, our collective biological bodies do not. While male and female stand on the extreme ends of a biological continuum, there are many other bodies, bodies such as Suydam's, that evidently mix together anatomical components conventionally attributed to both males and females. The implications of my argument for a sexual continuum are profound. If nature really offers us more than two sexes, then it follows that our current notions of masculinity and femininity are cultural conceits. Reconceptualizing the category of "sex" challenges cherished aspects of European and American social organization.

Indeed, we have begun to insist on the male-female dichotomy at increasingly early stages, making the two-sex system more deeply a part of how we imagine human life and giving it the appearance of being both inborn and natural. Nowadays, months before the child leaves the comfort of the womb, amniocentesis and ultrasound identify a fetus's sex. Parents can decorate the baby's room in gender-appropriate style, sports wallpaper—in blue—for the little boy, flowered designs—in pink—for the little girl. Researchers have nearly completed development of technology that can choose the sex of a child at the moment of fertilization. Moreover, modern surgical techniques help maintain the two-sex system. Today children who are born "either/or—neither/both"—a fairly common phenomenon—usually disappear from view because doctors "correct" them right away with surgery. In the past, however, intersexuals (or hermaphrodites, as they were called until recently), were culturally acknowledged.

Hermaphroditic heresies

In 1993 I published a modest proposal suggesting that we replace our two-sex system with a five-sex one. In addition to males and females, I argued, we should also accept the categories herms (named after "true" hermaphrodites), merms (named after male "pseudohermaphrodites"), and ferms (named after female "pseudohermaphrodites").

[…]

Meanwhile, those battling against the constraints of our sex/gender system were delighted by the article. The science fiction writer Melissa Scott wrote a novel entitled Shadow Man, which includes nine types of sexual preference and several genders, including fems (people with testes, XY chromosomes, and some aspects of female genitalia), herms (people with ovaries and testes), and mems (people with XX chromosomes and some aspects of male genitalia). Others used the idea of five sexes as a starting point for their own multi-gendered theories.

[…]

Indeed, a lot has changed since 1993, and I like to think that my article was one important stimulus. Intersexuals have materialized before our very eyes, […]They have become political organizers lobbying physicians and politicians to change treatment practices. More generally, the debate over our cultural conceptions of gender has escalated, and the boundaries separating masculine and feminine seem harder than ever to define. Some find the changes under way deeply disturbing; others find them liberating.

I, of course, am committed to challenging ideas about the male/female divide. In chorus with a growing organization of adult intersexuals, a small group of scholars, and a small but growing cadre of medical practitioners, I argue that medical management of intersexual births needs to change. First, let there be no unnecessary infant surgery (by necessary I mean to save the infant's life or significantly improve h/er physical well-being). Second, let physicians assign a provisional sex (male or female) to the infant (based on existing knowledge of the probability of a particular gender identity formation—penis size be damned!). Third, let the medical care team provide full information and long-term counseling to the parents and to the child. However well-intentioned, the methods for managing intersexuality, so entrenched since the 1950s, have done serious harm.
---
Dr. Cary Gabriel Costello
University of Wisconsin, Milwaukee
Associate Professor, Departm
ent of Sociology, 2006-present.
On Trans Gender Identity and the "Intersex Brain"
Once upon a time, in the fairly recent past, people often asked what made a person gay or lesbian—taking the perspective that homosexuality was a pathology that needed explanation. Various theories were proposed: psychological (could a domineering mother and passive father be the cause?); moral (was it a failure to embrace "traditional Christian family values"?); and biological (was there some hormone imbalance or brain abnormality at fault?).

 Today, when someone comes out as lesbian, gay, or bisexual, the question of etiology is rarely raised. Lesbian, gay and bisexual rights advocates are much less likely to spend their time tossing back at the homophobic the questions, "What made you straight? When did you realize you were straight? Could you do something to change your heterosexuality if you tried?" Sexual orientation is generally treated as a fact, something that is not pathological and that requires no etiological explanation.

Back in the 20th century, however, many advocates for "gay rights" sought to find a physical cause for homosexuality. They hoped that finding proof that there was some immutable, biological reason for homosexuality, beyond the individual's control, would lead to greater social acceptance. In fact, it was political activism, not scientific discoveries, that led to the social shift to viewing LGB people as a minority deserving of protection from bigotry. But for a while, many "gay rights" activists were focused on finding proof that there was such a thing as the "gay brain," and research on the topic persists today. The size of the hypothalamus of gay men has been argued to be more similar to straight women's than straight men's. It's been posited that straight men and lesbians have brains with a right hemisphere slightly larger than the left, while straight women and gay men have balanced brains.

Implicit behind these arguments is a belief that gay men are in some way effeminate, and lesbians masculine. But LGB activists scoff at this belief today—the idea that gender expression relates to sexual orientation now seems offensive and ridiculous. So while scientific research continues to look for ways in which gay male brains are "feminine" and lesbian brains are "mannish," LGB rights advocates no longer pay much attention.
We've not come to this point, however, in the struggle for trans gender rights. Trans people today are making strides, but we're now in the position LGB people were decades ago. We face a great deal of discrimination and disgust from the cis gender population, and we are constantly asked, "What made you trans? Was it psychological trauma, is it that you don't respect traditional Christian family values, or is there something wrong with you medically?"

 And just like lesbian, gay and bisexual people in the 20th century, trans people today face such virulent bigotry that many trans people hope finding scientific proof that there is some immutable, physical reason for trans gender identity, beyond the individual's control, will lead to greater social acceptance. Today many trans activists are eager to trumpet neurological studies that purport to show that the brains of trans men are more like the brains of cis men than of cis women, or that the brains of trans women are more like those of cis women than cis men.

 It was the philosopher Descartes who first argued that the brain contains localized areas that control the body. He declared that the soul occupied the pineal gland—a theory sounds ridiculous today, when we know that the pineal glad is more prosaically the structure that secretes melatonin. But today, many trans people (it must be clear by now that I am not one of them) are looking for a brain structure housing gender identity. They argue that people are born with a "brain sex," and that if this "brain sex" differs from the individual's genital sex, they suffer from an intersex condition that must be treated via gender transition.

 I am deeply uncomfortable with this intersex theory of gender dysphoria. While I know from personal experience that it gives some trans people great comfort, and while I worry about seeking to demolish what others feel is their life raft, I want to lay out my objections.

 My first objection is a scientific one: gender identity and gendered behavior are deeply complex. They are no more located in the hypothalamic unciate nucleus than the soul is located in the pineal gland. If many of ares of the brain are involved in something as comparatively simple as speech, how many more must be involved in matters as complex as sense of self?

 A second objection relates to the entire field that Cordelia Fine names "neurosexism." Basically, the entire field of neurological study of sex differences is pervaded by sexism and flawed by a teleological approach: "We know that men are good at math, logic and sport, while women are good at nurturing and communicating, so let's pin these to some brain differences we can locate.  This will show that politically-correct resistance to the idea of eternal gender roles is pointless." By linking claims to trans rights to this body of science, we're tying ourselves to gender stereotypes and a regressive social agenda.

 A third objection is that the brain is a very "plastic" organ, meaning that it changes over time. For example, when a deaf person communicates via sign language, different areas of the brain are "recruited" to process communication than just those used for oral speech. Furthermore, early and late learners of sign have different patterns of brain activation when they observe another person signing. In other words, the brain, like other parts of the body, is affected by life experience and use–it varies greatly from individual to individual, and for one individual over time. Even if we were to find that trans men resemble cis men in their patterns of brain use, this would not mean that such a similarity is inborn. It would just mean that trans people have life experiences similar to cis people who share their identified sex, cultural norms, and gendered behavior.  This is certainly proof that we experience our gendered identities and lives in the same way cis people do.  It is not proof that trans people are born with intersex brains.

 Another objection I have is to the foundational premise at hand: that trans men and cis men are uniformly masculine in their gendered behavior and style, and hence distinct from feminine trans and cis women. In fact, there are plenty of men, cis and trans, who are nurturant parents, or who like the color pink, or who are bad at sports. There are many women, cis and trans, who are dominant athletes, have bad verbal skills, are excellent at spatial relations, or who hate primping. Furthermore, plenty of trans people are genderqueer in identity, which can't be explained in the least by this dyadic, reductionist framework.

 I also object as someone who is intersex by birth to the framing of trans identity as an intersex condition. The difficulties faced by intersex people can indeed relate to gender identity, since children born intersex today are forcibly assigned a dyadic sex at birth, and often subjected to sex reassignment surgery to which they cannot consent. If the child grows up not to identify with the sex to which ze was coercively assigned, gender dysphoria results. But no test has ever been developed that can determine what the eventual gender identity of an intersex person will be—not in the brain, the chromosomes, the gonads or the genitals. And the issues intersex people face center on forced sex assignment in childhood–something which advocates of the intersex brain thesis tacitly support when they argue that since trans status arises from an intersex brain, it "must" be treated medically. Like many intersex people, I boggle resentfully at the idea held by some trans people that intersex people are "lucky," have a privileged relationship to the medical community, or are free from stigma in our lives. The belief that being categorized as intersex would lead to advantages, which causes some trans people to frame trans identity as an intersex condition, is deeply flawed.

 Finally, I would argue that this entire issue is a distraction. Remember that it was not the discovery of a brain area "causing" homosexuality that led to the relative successes of the LGB community in gaining civil rights. It was activism that led to those gains. The belief that if differences could be shown to be inborn, liberation would result, seems hopelessly naïve to me. Bear in mind that for many decades, scientists argued that women should not be permitted to vote or attend college because their brains were too small. More starkly, consider the Holocaust, which was founded on a belief in inborn racial inferiority.  Some intersex conditions can be detected prenatally, but this has not led to more widespread acceptance of intersexuality.  When these conditions are detected, doctors typically offer to terminate the pregnancy.

 For all these reasons, I urge people not to hitch the wagon of trans rights to the idea of inborn, dyadic, neurological differences. Brains are extraordinarily complex and shaped by culture and experience over time. Gender identities are multiple, gender roles constantly evolving, and gender expression varies widely from individual to individual. Intersex people face huge obstacles, and framing us as the lucky group to be emulated denies our suffering.

 The solution to transphobia is not neurology, but political activism.
---
 The Taboo Of Intersexuality
Lisset Barcellos doesn't consider herself an activist. She just wants to illuminate a taboo subject and in the

process

help herself, too.

"I made my

film

so I don't have to talk about my own experiences," Barcellos said. "It's great to have something to refer to that is not my own life."

Barcellos' sensitive subject is intersexuality, previously known as hermaphroditism, which traditionally has been dealt with in early childhood by

parents

and surgeons "assigning" a child a gender and then never speaking about it again.

"I wanted to capture what an intersex person goes through when they find out about the deception they have lived with," Barcellos said from her

home

in San Francisco, "for two or three weeks after you find out, trying to understand what the heck was done to you."

Barcellos declines to discuss what specifically was done to her. Her film, "Both," which is part of the Eros Film Festival, starting Wednesday at Cinestudio at Trinity College in Hartford, follows the voyage of discovery of a bisexual woman who uncovers a shocking truth about the long-dead brother she never knew.

"I spoke with many people who have many different intersex conditions. … We were all very upset and angry with our

parents

and our doctor for keeping this a secret from us," she said.

Barcellos acknowledges, however, that most parents and doctors think they are doing the right thing, and she insists that her

film

is not judgmental.

"Every character is portrayed in a very complex way," she said. "I am not criticizing them."

The annual film festival focuses on gay, lesbian, bisexual, intersexual and transgender themes.
BOTH is a US-Canadian-Peruvian drama film directed by Lisset Barcellos, in 2005. It stars Jackie Parker, Mike Martinez, Nicole Wilder, Fabrizio Aguilar, Ximena Ameri and Pable Barcellos.

The film tells the story of a stunt double who is intersex and how she discovers her past.

BOTH explores issues surrounding intersex; a variation of human development that is estimated to occur in roughly one in every 2,000 births, and which doctors continue to erase any evidence of, using non-consensual invasive surgery and hormonal interventions.

BOTH is that rare thing in intersex portrayal – a story that gives an empathetic, and sensitive illustration of the issues that individuals and families encounter when an intersex child is born. This film deals with the very adult themes of lies, duplicity and misinformation that many intersex people have experienced in their own lives.

There is sex, sexuality, and some nudity. It is a well-constructed film that acknowledges many of the themes of lived intersex experience, and isn't afraid to depict them.

So much of what is written about intersex focuses on intersex people. This film looks at how family, medics and wider society has silenced intersex voices, denied bodily integrity and personal autonomy to anyone born intersex, and the extremes that people are known to go to, all in the name of supposedly "benefitting" those born intersex.

BOTH is partly based on the life experience of Lisset Barcellos, who stated: "I made my film so I don't have to talk about my own experiences," Barcellos said. "It's great to have something to refer to that is not my own life.

"I wanted to capture what an intersex person goes through when they find out about the deception they have lived with," Barcellos said from her home in San Francisco, "for two or three weeks after you find out, trying to understand what the heck was done to you."

There is an added poignancy attached to this film in knowing that the lead – Jackie Parker – died in 2006 after a road accident in LA, California.
---
Katherine Connella
Transamerica and Me: Writer Katherine Connella Remembers Coming out as Intersexed to Her Filmmaker Friend and Housemate Duncan Tucker-Not Realizing at the Time That She Would Inspire Him to Write and Direct the Award-Winning Indie Hit Transamerica

My connection with Transamerica started when my friend Duncan Tucker–who would go on to write and direct the film a decade or so later–approached me with the idea of living in the guest quarters of a home he was about to purchase. I am a hermaphrodite, or intersexed, woman–born with characteristics of both genders. I was forcibly raised as a male, but my physical makeup is predominantly female. I tried to keep this situation a secret all my life.

Most people don't really know what a hermaphrodite is or have some sort of gross misconception. At the time I found it easier to identify myself as a transsexual–the generally accepted term then–which, at least, didn't require massive explanation. So even though Duncan and I were occupying the same address, I'd never spilled the beans to him.

One night, however, it happened by accident. He and I were having a late-night debate on sexual morality, or the lack thereof, in Los Angeles. I was in a snappish mood, so I was sniping at every point he tried to make. A lot of the specifics have faded with time, but the one line I remember him using when trying to stress a fact was "I don't know, Katherine, maybe you have to have a dick to understand …" After the eighth or ninth time hearing this, I opened my mouth and blurted, "Well, as a matter of fact, Duncan, I do have a dick–at least that's what it says on my birth certificate–and I still don't agree with you!" Well, that opened up entirely new avenues of conversation, and our debate fell by the wayside. …
---
TRANSAMERICA
---