MADE IN CHINA I
---
NOWDAYS EVEN THE FUTURE (NOW AS WE SPEAK) IS MADE (MAINLY) IN CHINA
©MENELAOS KARAGIOZIS, HELLENIC POETRY, 2019
---
Higher Brothers x Famous Dex – Made In China (Prod. Richie Souf)
---
Inside China's High-Tech Dystopia
In part three of Hello World Shenzhen, Bloomberg Businessweek's Ashlee Vance heads out into a city where you can't use cash or credit cards, only your smartphone, where AI facial-recognition software instantly spots and tickets jaywalkers, and where at least one factory barely needs people. This is the society that China's government and leading tech companies are racing to make a reality, with little time to question which advancements are net positives for the rest of us.
---
 MADE IN CHINA, MADE IN CHINA, MADE IN CHINA…
MADE IN CHINA, MADE IN CHINA, MADE IN CHINA…
---
 China's Great Leap to Wallet-Free Living | Moving Upstream
 No cash? No problem. A trip to Shenzhen, China highlights how the explosive growth of mobile payments is driving a wallet-free society.
---
How Africa is Becoming China's China
---
Why China is building islands in the South China Sea
---
China's Empty Cities House 64 Million Empty Apartments
 Ghost Cities-China: China continues to build vast cities, but they remain almost completely uninhabited ghost towns
---
Why is CHINA investing in the BALKANS?
Why is China so interested in the Balkans? Isn't this a poor, corrupted and business unfriendly region? What is China trying to achieve here? Today, we are going to answer all of these questions!
*During the video, we refer to Fomer Yugoslavian Republic of Macedonia (F.Y.R.O.M.) as Macedonia. We do it for the sake of making the video more fluid and easier to understand. This is not a political statement. We are pretty aware that there is a big debate about the name of that country and we don't want to hurt any political sensibility.!!!
…AND COMMENTS FROM VIEWERS!!!!
1) Slovenia is not shown as part of Yugoslavia on the map , but actually it was!!!  Socialism in Yugoslavia was quite different from the one in Soviet Union! e.a. there were no travel restrictions. Not all the region separated with violence – Macedonia done it peacefully in 1991
2) China did not bomb Serbia. US did. China do not go around the world to cause trouble. And that's the difference between China and US. Ask Turkey who is their friend now
3) Listen genius, Bulgaria is a Slavic country and member of the European Union and they use the Cyrillic alphabet. Croatia, Slovenia, Slovakia, Czech Republic, Poland are also Slavic countries and they have used Latin alphabet for centuries. No one changed their writing system for joining the European Union. Serbia has been using Cyrillic and Latin for over a century. Where did you find this BS? Serbia's most important trade partners are the EU and Balkan countries. Then Russia. Chinese economic influence in Serbia is almost marginal, some 4%. Do you know who first bought this Serbian steelmaker? US Steel! True, today this is a Chinese-owned steelmaker. As some companies in the west have become Chinese property. In fact, the influence of Chinese capital in Serbia is lower than in Western Europe. The ruins of 1999 were left for historical reasons. For future generations to have a material reminder of aggression without declaration of war, and without the approval of the United Nations. Under international law, this is considered a crime against peace, which is the largest war crime in general, since Nuremberg.  Your knowledge of history and geography is tragicomic, so avoid making videos like this one
4) As a oversea Chinese person I have always respected Balkan countries especially Serbia for their culture and strong & resilient spirits. But when I talk to my Western friend (British especially) they always sees those countries as joke and inferior, I think it is wrong and disrespectfully, no wonder they don't like you EU snobs. Time will tell
5) I love how the West is trying to present the Chinese investments in a bad conquering type of way, but when the West invests then they're the good guys, helping the economy of the poor countries, such big hearted people. Such hypocrites. The West doesn't invest in the region and at the same time they are afraid that someone else would invest and will gain influence. Not to mention that they're actually not helping the region, but quite the opposite. Cunts
6) Tyrannical" money from China OR "democratic" bombers from NATO, now go votes
7) 1. Slovenia was a part of Yugoslavia. 2. Tito's Yugoslavia was socialist, but very different from the Soviet Union, and was basically a buffer zone between West and East, providing a trade corridor through the "Iron Curtain". 3. "Balkan wars" were wars after WWI, not after the Cold War. You are referring to "Yugoslav wars". 4. We don't hate each other, we have puppet governments due to being split into many small nations, and they share propaganda and hate, which most people (especially young ones) tend to ignore. 5. Most of us don't like the EU, and almost no one is "eager to join". We especially feel threatened culturally, with the western "liberal" agenda being pushed on us. You know, LGBT rights, multiculturalism, new genders and so on being made more important than jobs, affordable prices, housing, security, etc. 6. We are tired of Western investors who simply erode our economies, focusing only on military spending and moving as much people as possible from the Balkans to their countries. 7. Chinese factories in the Balkans? Yes, please. Jobs. Thank you. 8. It's poor, corrupt and business unfriendly region because no one is trying to invest in trade, industry or agriculture. You know, things that actually help bring jobs and keep the region stable, while also ensuring long term profit and good diplomatic relations. 9. Please stop taking about "defending human rights", and focus on the economy. People don't care so much about rights and privileges if they can't afford to live. 10. On the way to Germany you have poor roads and railways if you look at the south-west of the Adriatic, but if you take a route through Macedonia (FYROM), than through Serbia and Croatia, it's the opposite, and if they could invest in Croatian ports, we have some of the newest and most modern highways in all of Europe, built in recent years. Serbia has better railways. 11. If you have a secure job, a means to live and sustain yourself in your home country, you don't care about government corruption so much. 12. Croatians never changed from Cyrillic to Latin. We never had Cyrillic. 13. Could the Balkans become and industrial and/ or trade region? Yugoslavia was, so I don't really see the problem
8) An invasion of money is still better an invasion of bombers, even if that's "tyrannical" money from China and "democratic" bombers from NATO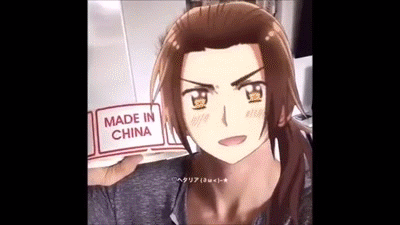 BE AWARE: ECONOMIST AHEAD!
Steve Hanke on China and Greece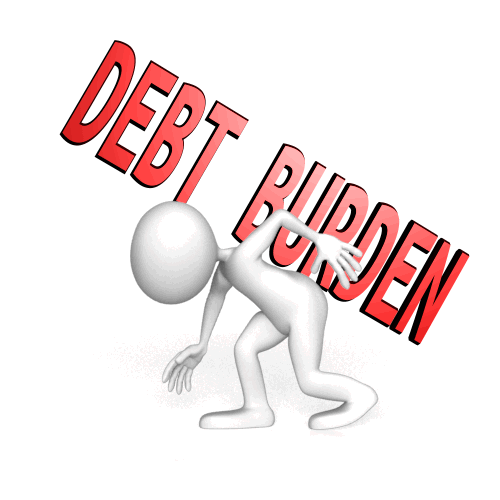 ---
What drives China's innovation?
From Quantum-enabled satellite "Micius" to spacecraft "Shenzhou," from high-speed rail to the world's largest radio telescope FAST…
China is emerging as a science and technology powerhouse. How did China come this far when just a few decades ago the nation was barely featured in the world science rankings?
---
 China Behavior Rating System V/S Sweden Microchip implants
---
MADE IN CHINA, MADE IN CHINA, MADE IN CHINA…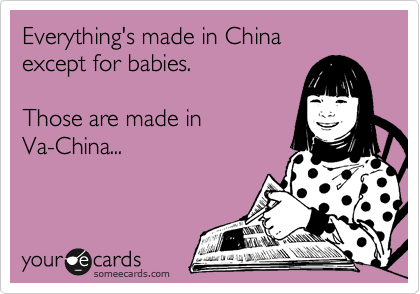 MADE IN CHINA, MADE IN CHINA, MADE IN CHINA…
---
China's Future MEGAPROJECTS (2019-2050's)
China is embracing megaprojects at an unprecedented rate and will – over the course of a few decades – complete a phase of infrastructure that will rival what the United States has built in its entire history.
---
China's Economic Miracle | The RISE of CHINA Mini-Documentary | Episode 1
The Rise of China Mini-Documentary | Episode 1 | China's Economic Miracle
Two centuries ago, Napoleon warned, "Let China sleep: when she wakes, she will shake the world."
The rise of China will undoubtedly be one of the great dramas of the twenty-first century. China's extraordinary economic growth and active diplomacy are already transforming East Asia, and future decades will see even greater increases in Chinese power and influence.
In this episode we will look only at the sheer size of China today. We will then look at it's threats, challenges and confrontations with America in future episodes.
---
How China Is Changing Your Internet | The New York Times
In China, a sheltered internet has given rise to a new breed of app, and American companies are taking notice. What was once known as the land of cheap rip-offs may now offer a glimpse at the future.
---
MADE IN CHINA, MADE IN CHINA, MADE IN CHINA…
MADE IN CHINA, MADE IN CHINA, MADE IN CHINA…
---
Who's behind the Chinese takeover of a U.S. pork producer?
Smithfield Foods, the world's largest pork producer, was acquired by a Chinese firm in 2013 for nearly $5 billion — more than the company's market value. The surprising purchase caused some lawmakers to wonder if there might be a hidden player.
---
Who will feed China's growing middle class?
China consumes half of the world's pork. And the country's growing middle class — bigger than the population of the United States — wants more meat. Nathan Halverson of The Center for Investigative Reporting looks at how China plans to meet that demand.
---
MADE IN CHINA, MADE IN CHINA, MADE IN CHINA…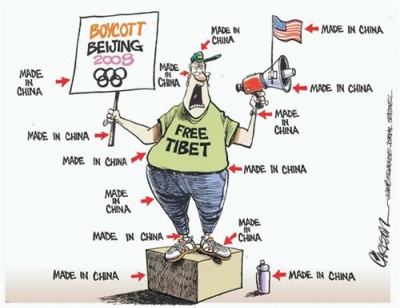 MADE IN CHINA, MADE IN CHINA, MADE IN CHINA…
---
Undercover In Tibet (Full Documentary)
As Tibetan protesters take to the streets in the biggest and most bloody challenge to Chinese rule in nearly 20 years, Dispatches reports on the hidden reality of life under Chinese occupation after spending three months undercover, deep inside the region.
Dozens are feared dead after the recent clashes and crackdown by Chinese troops but with reporting so rigidly controlled from the region little is known of living conditions inside Tibet.
To make this film, Tibetan exile Tash Despa returns to the homeland he risked his life to escape eleven years ago to carry out secret filming with award-winning, Bafta-nominated director Jezza Neumann (Dispatches Special: China's Stolen Children). Risking imprisonment and deportation, he uncovers evidence of the 'cultural genocide' described by the Dalai Lama. He finds the nomadic way of life being forcefully wiped out as native Tibetans are stripped of their land and livestock and are being resettled in concrete camps.
Undercover in Tibet reveals the regime of terror which dominates daily life and makes freedom of expression an impossibility. Tash meets victims of arbitrary arrests, detention, torture and 'disappearances' and uncovers evidence of enforced sterilisations on ethnic Tibetan women. He sees for himself the impact of the enormous military and police presence in the region, the hunger and hardship being endured by many Tibetans and hears warnings of the uprising taking place across the provinces now.
---