THE POEM: THE BURNING MAN AND QUITE A FEW BURNING MONKS
 IN THIS WEBPAGE WE PRESENT THE POEM "THE BURNING MAN" BY TAKIS SINOPOULOS, AND QUITE A FEW BURNING MEN, MOSTLY THIBETIAN MONKS.

THERE HAVE BEEN NEARLY 150 SELF-IMMOLATIONS BY THIBETIAN LIVING IN "CHINA" SINCE A WAVE OF FIERY PROTESTS BEGAN IN 2009.
BUT FIRST LET US START WITH THREE MEDITERRANEAN BURNING MEN. A GREEK, A SYRIAN AND AN ITALIAN ONE.
IN HONOUR AND MEMORY OF THE BURNING MARTYRS
---
TAKIS SINOPOULOS

THE BURNING MAN

Look, he's entered the fire! said someone from the crowd.

We quickly turned our eyes. It was indeed he

who turned away his face when

we talked to him.

And now he's burning. But he doesn't call out for help.

I hesitate.

I think of approaching. Of touching him with my hand.

I am by nature a man easily astonished.

But who is he who in his pride is being consumed?

Doesn't his mortal body, at least, pain him?

The land here is dark. And difficult. I'm afraid,

Don't poke into someone else's fire, I've been told.

Yet there he was, burning alone, utterly alone.

And the more he faded away, the more his face glowed.

He was turning into a sun.

In our time, even as in past times,

some are found in the fire, and some applaud.

The poet is split in two.

Chicago Review, Vol. 21, No. 2 (Aug., 1969), p. 14
---
Syrian refugee burn himself in Greece
---
[…]

Her death came a week after a 58-year-old businessman tried to commit suicide by setting himself alight while sitting in his car outside a tax office in Bologna in northern Italy.

He was apparently protesting against the rejection of his appeal against a claim for unpaid tax.

The fire left him in a critical state and he was rushed to hospital for treatment of extensive burns all over his body.

A day later a 27-year-old Moroccan immigrant set himself on fire in protest at not being paid for four months.

The construction worker doused himself in petrol outside the town hall of Verona, also in northern Italy. He too was treated in hospital for extreme burns.

His self-immolation was a "symptom of the utter exasperation felt by the weakest employees," said Vincenzo Scudiere from the CGIL trade union, Italy's largest.

The technocrat government of Mario Monti, the prime minister, is attempting to force through an ambitious package of spending cuts and reforms to balance the budget by 2013 and stem fears that Italy could go the way of Greece.

Unions and workers have objected to the package of pension reforms, tax increases and changes to employment contracts and have threatened to hold protests and strikes. TELEGRAPH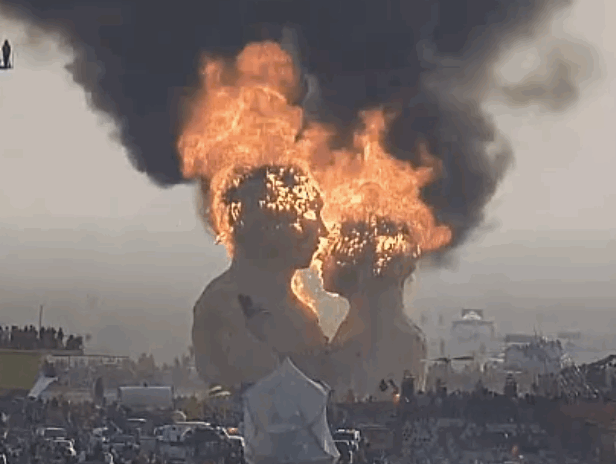 ---
---
NORMAN MORISSON
Norman Morrison
On November 2

nd

1965

in the multi-colored multi-minded

United beautiful States of terrible America

Norman Morrison set himself on fire

outside the Pentagon.

He was thirty-one, he was a Quaker,

and his wife (seen weeping in the newsreels)

and his three children

survive him as best they can.

He did it in Washington where everyone could see

because

people were being set on fire

in the dark corners of Vietnam where nobody could see

Their names, ages, beliefs and loves

are not recorded.

This is what Norman Morrison did.

He poured petrol over himself.

He burned.  He suffered.

He died.

That is what he did

in the white heart of Washington

where everyone could see.

He simply burned away his clothes,

his passport, his pink-tinted skin,

put on a new skin of flame

and became

Vietnamese.

-Adrian Mitchell
Norman Morrison

 

 Not an unhappy man

but one who could not stand

in the silence of his mind

the cathedral

emptied of its ritual

and sounding about his ears

like a whirlwind.

He cradled the child awhile

then set her down nearby

and spoke in a tongue of flame

near the Pentagon

where they had no doubt.

 

Other people's pain

can turn so easily

into a kind of play.

There's beauty

in the accurate

trajectory.  Death

conscripts the mind

with its mysterious

precision.

-David Ferguson
---
---
Norman Morrison by Philip Glass THE FOG OF WAR
---
The Burning monk 1963
In June of 1963, Vietnamese Mahayana Buddhist monk Thích Quang Duc burned himself to death at a busy intersection in Saigon. He was attempting to show that to fight all forms of oppression on equal terms, Buddhism too, needed to have its martyrs. John F. Kennedy said in reference to a photograph of Duc on fire: "No news picture in history has generated so much emotion around the world as that one". Photographer Malcolm Browne captured the scene in Saigon for the Associated Press, and the stark black and white image quickly became an iconic visual of the turbulent 1960s.

The self-immolation was done in protest to the South Vietnamese Diem regime's pro-catholic policies and discriminatory Buddhist laws. In particular this was a response to the banning of the Buddhist flag, just 2 days after Diem had held a very public ceremony displaying crosses; earlier in his rule he had dedicated Vietnam to Jesus and the Catholic Church. The growing resentment of Buddhists under Diem was one of the underlying issues of South Vietnam, and eventually led to a coup to put in place a leader who would not alienate Buddhists, who made up 70-90% of Vietnam's population.
Buddhist discontent erupted following a ban in early May on flying the Buddhist flag in Huế on Vesak, the birthday of Gautama Buddha. A large crowd of Buddhists protested the ban, defying the government by flying Buddhist flags on Vesak and marching on the government broadcasting station. Government forces fired into the crowd of protesters, killing nine people.

On 10 June 1963, U.S. correspondents were informed that "something important" would happen the following morning on the road outside the Cambodian embassy in Saigon. Most of the reporters disregarded the message, since the Buddhist crisis had at that point been going on for more than a month and the next day only a few journalists turned up, including David Halberstam of The New York Times and Malcolm Browne, the Saigon bureau chief for the Associated Press. Duc arrived as part of a procession that had begun at a nearby pagoda. Around 350 monks and nuns marched carrying denouncing the Diem government and its policy towards Buddhists.
The act occurred at the intersection of Phan Đình Phùng Boulevard and Lê Văn Duyệt Street a few blocks Southwest of the Presidential Palace (now the Reunification Palace). Duc emerged from the car along with two other monks. One placed a cushion on the road while the second opened the trunk and took out a five-gallon petrol can. As the marchers formed a circle around him, Duc calmly sat down in the traditional Buddhist meditative lotus position on the cushion. A colleague emptied the contents of the petrol container over Duc head. Duc rotated a string of wooden prayer beads and recited the words Nam mô A di đà Phật ("homage to Amitābha Buddha") before striking a match and dropping it on himself. Flames consumed his robes and flesh, and black oily smoke emanated from his burning body.
---
 The Burning Monk Memorial in Saigon
Here is a video I edited using excerpts of videos that were taken of a protest held on June 11, 1963. Thich Quang Duc self-immolated himself on a busy Saigon Rd in front of other Monks, Nuns, Reporters, Military and Police. The Monks protesting the Persecution of Buddhist by the South Vietnamese Government Ngo Dinh Diem as they were trying to convert the Buddhist to Catholics , in the process of the demonstration prior to Thich Quang Duc death, the government killed nine unarmed civilians.
Included is a song I made called the, " Burning Monk" ©2014 by, artARi
BURNING MONK-ARTARI
---
Malcolm Browne's 'Burning Monk': How the photograph was taken
---
Honest Reporting Is the Last Thing Most People Want: War, Overpopulation, the Future (1993)
Malcolm Wilde Browne (April 17, 1931 – August 27, 2012) was an American journalist and photographer. His best known work was the award-winning photograph of the self-immolation of Buddhist monk Thích Quảng Đức in 1963.

Browne's career in journalism began when he was drafted during the Korean War, and assigned to the Pacific edition of the Stars and Stripes where he worked for two years. He worked for the Middletown Times Herald-Record,[4] then joined the Associated Press (AP), working in Baltimore from 1959 to 1961, at which point he was made chief correspondent for Indochina. On June 11, 1963 he took his famous photograph of the death of Thich Quang Duc. After having won a Pulitzer prize and receiving many job offers, he eventually left the AP in 1965.

He worked for ABC TV for about a year but became dissatisfied with television journalism. He worked freelance for several years, and did a year's fellowship at Columbia University with the Council on Foreign Relations. In 1968, he joined The New York Times, and in 1972 became its correspondent for South America. Before becoming a journalist Browne worked as a chemist, and in 1977, he became a science writer, serving as a senior editor for Discover. He returned to the Times in 1985. He covered the Persian Gulf War in 1991.

Browne died on Monday August 27, 2012, of complications from Parkinson's disease. He was 81.

The human population has been growing continuously since the end of the Black Death, around the year 1400, although the most significant increase has been in the last 50 years, mainly due to medical advancements, increases in agricultural productivity and the historically-unique availability of abundant cheap energy. The rate of population growth has been declining since the 1980s. Most contemporary estimates for the carrying capacity of the Earth under existing conditions are between 4 billion and 16 billion. In 2013 the human population was 7 billion. By 2025 the world population is expected to grow by an additional 1 billion. Depending on which estimate of overpopulation is used, human overpopulation may or may not have already occurred.

The InterAcademy Panel Statement on Population Growth, circa 1994, has stated that many environmental problems, such as rising levels of atmospheric carbon dioxide, global warming, and pollution, are aggravated by the population expansion. Other problems associated with overpopulation include the increased demand for resources such as fresh water and food, starvation and malnutrition, consumption of natural resources (such as fossil fuels) faster than the rate of regeneration, and a deterioration in living conditions. However, some believe that waste and over-consumption, especially by wealthy nations, is putting more strain on the environment than overpopulation.
---
 THIBET: A 60 YEAR JOURNEY OF CHINESE OCCUPATION:
FROM THIS:

TO THIS:

---
There have been 144 self-immolations (as of 2016) by Tibetans living in China since a wave of fiery protests began in 2009.
 'Burning martyrs': the wave of Tibetan monks setting themselves on fire
Monks and nuns say leaflets are circulating in monasteries in China listing names of those ready to carry out suicide protests

Exiled Tibetan monks in Dharmsala, India, carry portraits of Palden Choetso, a 35-year-old Tibetan Buddhist nun, who died after setting fire to herself in protest. Photograph: Ashwini Bhatia/AP

  Exiled Tibetan monks in Dharmsala, India, carry portraits of Palden Choetso, a 35-year-old Tibetan Buddhist nun, who died after setting fire to herself in protest. Photograph: Ashwini Bhatia/AP
On the posters, they call them "the burning martyrs". Above photographs of the 11 Tibetan monks, former monks and nuns who have set fire to themselves this year in an unprecedented series of demonstrations in Sichuan, south-west

China

, the question asked is: "How many more?"

Their images line the streets of Dharamsala, the Indian Himalayan foothill town which is a refuge to the Tibetan community in exile. And with seven suicide protests in the last four weeks alone, the question is ever more urgent. Most of those who have set themselves on fire have died.

On Thursday monks who have recently made the perilous journey across the Himalayas to exile in India claimed leaflets were circulating in Tibetan Buddhist monasteries in China listing the names of scores of young people ready to publicly burn themselves alive to protest against Chinese policies .

Senior monks from the Kirti monastery in Aba county, the centre of the protests so far, told the Guardian that they feared it was inevitable many more would die over the coming months.

"I am 100% sure there will be more. The situation is suffocating and there is no other way to demonstrate anger," said Kanyang Tsering, 32, a monk from Kirti living in Dharamsala.

Tsering said the towns and villages surrounding Kirti monastery were under heavy security. "There are more soldiers and police than people. All over

Tibet

this is happening but in Kirti it is particularly bad."

Kirti is not in the official Tibetan Autonomous Region, but exiles claim several Tibetan-dominated areas of south-west China as Tibet.

Film of the area taken by journalists from the AFP news agency last month showed a heavy presence of Chinese security authorities with patrols equipped with fire extinguishers to stop further attempts at self-immolation.
TIBET UNREST: Why have ten Tibetans set themselves on fire?
Until two years ago, when a monk burned himself to death in Aba county, the practice was unknown among Tibetan clerics. But since the start of a security clampdown provoked by the second case, in March this year, there has been a series of such suicide protests. Analysts have observed that they have taken place in locations that saw significant violence during unrest in March 2008.

Tibetan sources in Dharamsala also said two monks had been arrested in Kirti monastery in the last week and "taken away for unknown reasons". Out of 2,500 monks at the start of the year, only a few hundred remained in the monastery, the sources said, with many reportedly detained or sent home.

The sources also claimed that 200 officials were now based in the monastery, monitoring life there and interfering with day-to-day religious practices.

They said officials had renewed efforts to enforce rules that all under-18s must attend the government school, threatening families with fines of 3,000 yuan (about £300) per child – a large sum relative to local incomes – if their children had become monks or were studying at monastery schools.

Police and government officials in Aba said they knew nothing of the detentions or other restrictions. The Chinese government has said Tibetans are free to practise their faith.

The self-immolations are, however, controversial even among Tibetans.

One long-term Tibetan resident of Dharamsala said that the "emotional reaction" of the community was "oh no, not another one" whenever news broke of a further suicide, even if "people understand why they are doing it".

The Karmapa, one of the most senior Tibetan religious figures, has urged Tibetans in China to find other ways to challenge Beijing's policies.

Many see the 25-year-old Karmapa, who is based near Dharamsala, as a possible successor to the Dalai Lama as the spiritual leader of exiled Tibetans.

 

"These desperate acts … are a cry against the injustice and repression under which they live. But I request the people of Tibet to preserve their lives and find other, constructive ways to work for the cause of Tibet," he said.

"In Buddhist teaching life is precious. To achieve anything worthwhile we need to preserve our lives."

His position differs, however, from that taken by the Dalai Lama himself, who – though he has expressed deep sorrow at the deaths, which he blamed on Chinese policies –

has not appealed to Tibetans to halt such acts

. Tsering, the Kirti monk in Dharamsala, said that the act of suicide was shocking to most Buddhists but was justified by the "motivations" of those killing themselves. "They are doing it for the good of all people in the region, nothing else," he said.
 Fire in the Land of Snow a Documentary on Self-Immolations in Tibet
The Karmapa said that "Tibetans are few in number, so every Tibetan life is of value to the cause of Tibet".

The real source of the problem lay in the "desperate circumstances" facing Tibetans, and using force was counter-productive, he said.

Professor Robert Barnett, an expert on Tibet at the University of Columbia, said that China had seen other self-immolations, often in property disputes, without the kind of security clampdown that followed this year's first death.

The reaction was "presumably because of the potential for even one Tibetan case to resonate with the entire [Tibetan] population", he said.

"For several years the authorities have been piling pressure on the monastery – and on monasteries in general. It is not just that officials were over-zealous after March. This is the state reaping rewards for years of policy … [It may be] that officials are going further than Beijing expects, but that this is working on top of what is already a volcano."

 

A foreign ministry official accused the Dalai Lama last month of inciting further cases by glorifying those who had set themselves on fire. Beijing accuses the Dalai Lama of seeking to split Tibet from China, while he says he seeks meaningful autonomy.

The tight restrictions on the area mean that it is impossible to know exactly what has driven the Tibetans to kill themselves. In some cases witnesses reported them chanting slogans demanding an end to Chinese rule, however, and according to the friend of a monk who killed himself in March, the aim of the demonstrations is "to attract international attention to [the] struggle". GUARDIAN
---
 The Human Torches of Tibet: BBC Our World documentary
 As part of the BBC's Our World documentary series, The Human Torches of Tibet looks at the recent self-immolations and protests in Tibet and their impact on the Tibetan exiled community. BBC correspondent Sue Lloyd-Roberts asks the Dalai Lama for his views on the current situation in Tibet and questions whether the policy of non-violence is still viable. There are also interviews with the Kalon Tripa Lobsang Sangay, witnesses to self-immolations who have recently escaped from Tibet, and members of the exiled community. First broadcast on BBC World and BBC News channels 25-27 May 2012.
---
The Lost World of Tibet
A beautiful film of the old pre-occupation Tibet.The sad occupation by the communist Chinese has almost completely destroyed Tibetan culture.More than 1.5 million Tibetans lost their lives because of the brutal regime of China.A cultural genocide is still going on.
(c) British Film Institute
---
Tibetan Schoolboy Who Set Himself Alight Dies
A Tibetan schoolboy living in India has died four days after setting himself on fire to protest Chinese rule, according to hospital officials in New Delhi.

Dorje Tsering, 16, died from a cardiac arrest late on Thursday at the hospital where he was taken after setting himself ablaze at a housing settlement for Tibetan refugees in the northern city of Dehradun on Monday.

As he lay dying, his face disfigured by scarring and breathing with the aid of machines, a person at his bedside began recording footage of Tsering. In the unsourced video, translated by VOA's Tibetan Service, Tsering identifies himself as a student at Tibetan Homes school in Mussoorie.

 Dorje Tsering, 16, who died from a cardiac after setting himself ablaze at a housing settlement for Tibetan refugees in northern India, seen at his high school in Dehradun, undated.
"And what to say now," he says, momentarily trailing off, his eyelids nearly swollen shut. "On February 29, 2016, I set fire to my body like a vigil lamp. The reason why I set myself ablaze is, in 1959, the Chinese invaded Tibet. Because they took away Tibet , I have ardently always wanted to do something for Tibet since I was very small. Yesterday, I felt that things [in Tibet] were helpless unless I self-immolate myself… and, now, to explain what self-immolation can do is, people are shocked

"They say he burned himself… for his country," he continues in a halting voice muffled by an oxygen mask. "Now when they think like that, what can happen is England, USA, Africa, everywhere alike around the world, will pay attention to Tibet. When they pay attention, they will support Tibet and we, Tibetans, will get help.

"Lastly, victory to Tibet and May His Holiness the Dalai Lama live long for eons and eons," he says.

Hospital spokeswoman Poonam Dhanda told AFP that Tsering, who died around 9 p.m. local time (3:30 p.m. UTC), was the eighth Tibetan to mount such a protest outside China.

His death came after an 18-year-old Tibetan monk in China self-immolated on Monday to protest Beijing's ironclad control of the Himalayan region.

VOA's sister-agency Radio Free Asia called the monk's protest the first of its kind in China this year, bring the total number in the country to 144.

Scores of Tibetans living in-exile in India's northern hill town of Dharamsala on Wednesday held a candlelight vigil in solidarity with both of the Tibetan activists. The exile Tibetan government issued a statement urging young people to find other constructive ways to express their feelings and work for Tibet.

The Karmapa Ogyen Trinley Dorje, a leading young Lama who is the head of a Tibetan Buddhist sect, also issued a statement calling upon Tibetans to stop sacrificing themselves in protest.

"Within Tibetan society, people will applaud them for a few days, saying 'He's a hero,' 'She's a heroine,' or 'That is incredible.' But that does not help," he said. "It is important to deeply consider the physical pain of those who set themselves on fire and the mental suffering of the relatives they leave behind, as well as whether this will help or harm Tibet, immediately, within a short while, or in the long term.

"The Tibetan land is vast, but the Tibetan people are few in number," he added. "Therefore it is critical that every individual Tibetan remain alive in order to preserve the land and people … For the sake of our homeland's future, to relieve the hardships of our people, we should treasure each single breath we take." VOANEWS
---
Buddhism and self-immolation.
The theology of self-destruction
[…]

The 109 Tibetan Buddhists who have set fire to themselves since 2009, in protest against Chinese policies, seem an entirely different case: their acts of desperate protest do not harm anybody else, and they are not part of an organisation that practices violence. But self-immolation does pose moral and metaphysical questions for a Tibetan Buddhist. Kirti Rinpoche, a senior abbot who followed his leader, the Dalai Lama, into exile in 1959, was asked about those questions when he came to London today.

In common with all the leaders of the India-based community of exiles, Kirti Rinpoche absolutely denies Chinese allegations that the wave of self-immolations is somehow co-ordinated and encouraged by the Tibetan Buddhist diaspora. Given the degree of Chinese surveillance of Tibet's great monasteries, and the closed-circuit cameras that have been installed in monastic cells, such co-ordination would be physically impossible, he insisted, speaking at the Legatum Insitute, a think-tank.

The self-immolators were acting as individuals, but not in a selfish way; they were acting in a spirit of concern for the entire Tibetan people, the visiting abbot said. While the diaspora would never exhort people to burn themselves, such a desperate act could be seen as having merit from a Buddhist point of view, the abbot thought. It was a deed of self-sacrifice for the good of others. He cited an argument which (as my colleague Banyan has noted) is often used by Tibetan exiles in India: the self-burners are doing something similar to Buddha, who in one of his incarnations offered his body as food for a hungry tigress.

Nor, the abbot stressed, did the self-immolations imply any abandonment of the policy of non-violence of which the Dalai Lama was the guarantor. "The Chinese have a golden opportunity to negotiate while the Dalai Lama is alive…but it sometimes seems that the Chinese are trying to impel the Tibetans to take a course of violence," he said. A colleague who knows Tibet well asked the abbot whether, in his view, the recent self-immolators were motivated by the desire to gain rewards in a future existence. The reply was unexpected: that consideration might have come into play for the older self-burners, but the younger ones had grown up in a communist state, and their world-view was correspondingly more materialist.

In the end, the sort of desperation that drives people to forfeit their own lives may have more to do with their political circumstances than their metaphysical beliefs. That (controversial) argument has been made by Robert Pape, a professor at the University of Chicago, in his study of suicide terrorism. Perhaps it applies to "non-violent" suicides too. ECONOMIST
---
FREE THIBET ORGANIZATION
 Self-immolation protests
Since March 2009, more than 140 people are known to have set themselves on fire inside Tibet to protest against the repressive Chinese occupation. Self-immolation protests peaked in 2012 when more than 80 took place. There have been far fewer since 2013 but they are still a feature of Tibetan resistance.

Although many monks and nuns have set themselves alight, most self-immolation protesters have not been from religious institutions. They include teachers, students and herdsmen, as well as mothers and fathers.

The youngest was just 15 years old.
Why are Tibetans protesting?
Sangye Dolma self-portrait with a message on her hand
Many of the protesters have shouted slogans while on fire, including calling for the Dalai Lama's long life and his return to Tibet, for the Panchen Lama to be freed, and for human rights and freedom in Tibet.

Several have urged Tibetans to stay united and protect Tibetan identity, such as Tsering Gyal, a young monk who set himself on fire in November 2013. Before dying he told his companions on the way to the hospital: "Today I self-immolated for reunion of Tibetans inside and outside Tibet. My only wish for you is to be united and to work for the preservation of Tibetan language and tradition. If we do these things, Tibetans will be reunited."

Some protesters have left final written and recorded messages.

Sonam Topgyal, a 27-year-old monk who staged a self-immolation protest in July 2015, left a letter saying that "Chinese authorities repress [Tibetans] with their violent and brutal law, by demolishing our religion, tradition and culture and causing environmental devastation. Meanwhile, people absolutely have no freedom of expression nor can they convey their grievances."

Sangye Dolma, who set herself on fire in November 2012, left behind a self-portrait photo with the words "Tibet is an independent country" on her hand (pictured).
How does China respond to self-immolation protests?
The Chinese government has responded to the protests with a surge in activity by security forces, a propaganda campaign against the protesters and punishments for protester's families and communities. Self-immolators who survived their protests have been detained and the whereabouts and condition of many of them is still unknown.

Severe punishments are handed out to those accused of assisting or encouraging the protesters or sharing information abroad. Frequently protesters' bodies are cremated by security forces to prevent families carrying out traditional funeral ceremonies. Local communities are threatened with punishment for holding prayer services or offering support to protesters' families.

China has described the protests as "violent behaviour whose aim is to create an atmosphere of terror" and accused the Dalai Lama of instigating the protests. The Dalai Lama has not called for an end to the protests but has expressed his "sadness" over them and urged the Chinese authorities to "investigate what is the cause of this symptom, of these events".
---
---
Tibetans who set themselves on fire in protest at Chinese rule face "extreme physical and psychological suffering" if they survive, a rights group said, alleging amputations, repression and forced disappearances.

The report by the International Campaign for Tibet (ICT) detailed the cases of 20 Tibetans since 2009 who survived self-immolation in China.

It also documented three such incidents involving Tibetans in exile.

More than 130 Tibetans have set themselves alight since 2009, ICT said, with the vast majority dying as a result.

Some survivors have been returned home, the group said, but "in most other cases their families are still unaware of whether they are dead or alive, even years after their self-immolation".

Survivors "face extreme physical and psychological suffering due to repressive measures against them by the Chinese authorities", it said.

ICT President Matteo Mecacci said in a statement that survivors "have generally been held by the authorities in conditions of extreme secrecy and isolation".

"In some cases, families have only become aware of their relative's situation when they have been shown in Chinese state media propaganda blaming the Dalai Lama for their actions," he added.

The report, released late Thursday, detailed the cases of four Tibetans who had limbs amputated after they failed to burn themselves to death.

One of them, a 17-year-old monk named Sungdue Kyab, was returned home nearly two years later, having lost both his legs.

"Some Tibetans fear that such amputations followed a period of time in custody in which full medical treatment is not given," the report said, adding that amputations also "may be a form of punishment to the self-immolator".

Access to Tibet is tightly restricted by Beijing, with foreign journalists effectively barred from visiting, making it difficult to independently verify information.

One monk named Tapey who attempted to burn himself to death in 2009 later featured in a state-run media video that blamed the Dalai Lama for instigating self-immolations, ICT said.

Self-immolations among Tibetans peaked in the run-up to the ruling Communist Party's pivotal five-yearly congress in November 2012, but have become less common in recent months.

Last week, a Tibetan woman burned herself to death in the first such incident this year, according to rights groups.

Many Tibetans in China accuse the government of religious repression and eroding their culture, as the country's majority Han ethnic group increasingly moves into historically Tibetan areas.

Beijing says it has brought development to Tibet and condemns the self-immolations, blaming them on the Dalai Lama and saying the exiled spiritual leader uses them to further a separatist agenda.

The Dalai Lama, a Nobel Peace laureate, has described the burnings as acts of desperation that he is powerless to stop. YAHOO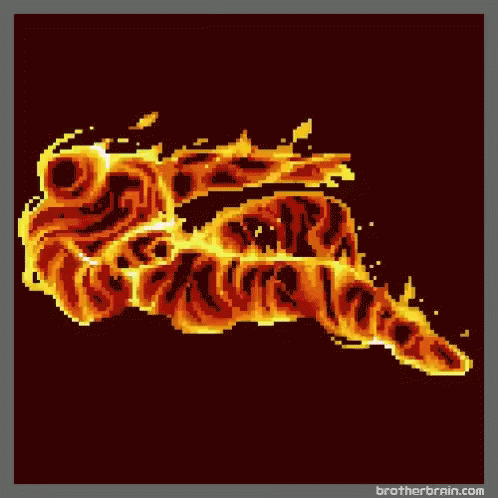 ---